We've tried our fair share of new sex poses. Some have been great, while others… not so much. Here are our tried-and-true tips for finding new and exciting sex positions that will be used in your marriage bed for years to come.
Trusted Sponsor
Unlock what's holding you back, open the floodgates to arousal, & learn how to go over the edge!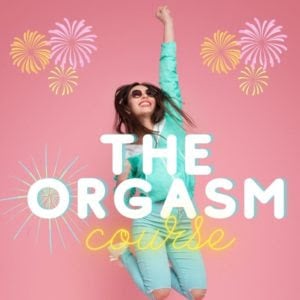 Take Time to Understand the Sex Pose
A quick glance at a sex position illustration will give you a pretty good idea about how to perform it, but both of you will most likely enjoy it much more if you take the time to read its description. Each position's description includes tips on getting maximum stimulation and slight variations of the pose that produce different sensations.
Communicate With Your Partner
Your partner can't read your mind. If something feels good, let out a moan or tell them you like it. Guide your spouse by telling them if you want it harder or faster. The more open communication is between the two of you, the better sex will be.
Give It 3 Good Tries
I bet the first time you rode a bike, it was very scary, and you fell off. Every time you got back on that bike, it got a little easier, right? The same principle applies when trying new sex positions. When trying a sex pose for the first time, it might feel awkward. Give it at least three good tries before deciding if it will be a part of your marriage bed repertoire.
If Something Hurts, Stop
If it hurts, stop and try to make positioning adjustments that might help. If it continues to hurt, no matter what you try, it's time to move on to another one.
Modify the Position As You See Fit
Everyone's body is shaped differently. It's okay to modify the sex position in a way that fits you and your partner's bodies.
Add Additional Stimulation Gradually
When trying a new sex position, start by getting comfortable with being in that pose. Once you're good with that, slowly add techniques that are described in the position's description or try variations of the pose. If you try it all at once, it will probably be overwhelming, and you and your partner won't enjoy it as much.