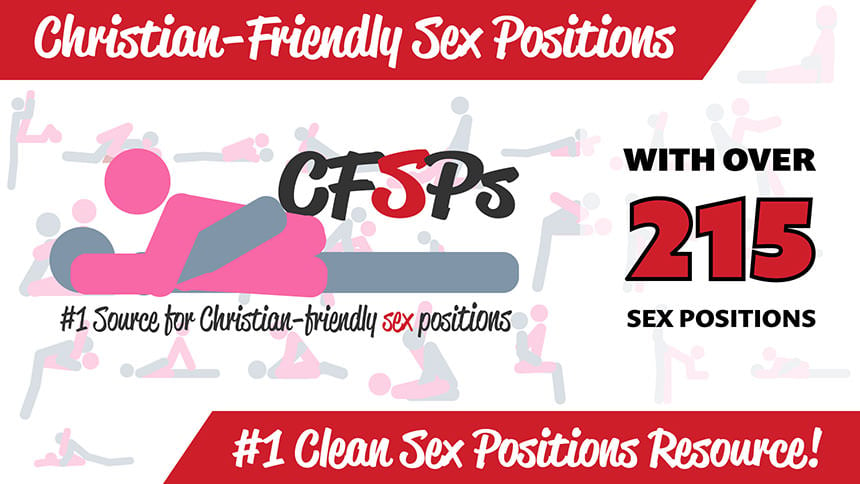 Our growing catalog of 216 clean, Christian-friendly sex position illustrations can help add intimacy and adventure to your marriage bed. The best part about our sex positions for couples is they are all illustrated and described in a Christian-friendly, marriage-centered way. Join over 1.5 million couples who spiced up their marriage beds in the past year, and browse our sex poses.
Choose a Position Type
So many sex positions – what do you need them for?
Sexual passion between a man and woman is like a campfire. If you don't throw fresh wood on it regularly, it will eventually fizzle out. Trying new sex positions or having more than three of them in your repertoire is a great way to preserve passion and excitement in your marriage bed.
Our large collection of sex poses and sexual routines ensure that every couple, no matter their weight, physical ability, likes, dislikes, or what they're in the mood for can find a handful of new and exciting positions to add to their lovemaking sessions.
Save time by using the position finder tool to narrow down our selection of positions based on your criteria.
A Picture Is Not Always Worth a Thousand Words
Our illustrations give you a good idea about the general details of each pose, but in order to fully enjoy the sex positions like they are intended you must read their descriptions.
Each sex position includes details about getting into the pose, techniques that work well at maximizing stimulation while having sex in that position, and slight variations of the pose that produce different sensations.
6 Rules to Follow When Trying a New Sex Position

We've tried our fair share of new sex poses. Some have been great while others… not so much. Here are our tied-and-true tips for finding new and exciting sex positions that will be used in your marriage bed for years to come. Read more…
4 Advantages of Using Different Sex Positions

Variety is the spice of life. This definitely applies to the quality of lovemaking in your marriage bed too. We are all about trying new sex poses that fan the flame in the marriage bed and keep things exciting and fun. Read more…