What is the Smooth Operator sex position?
Scroll down for details about getting into this pose and tips that enhance g-spot stimulation.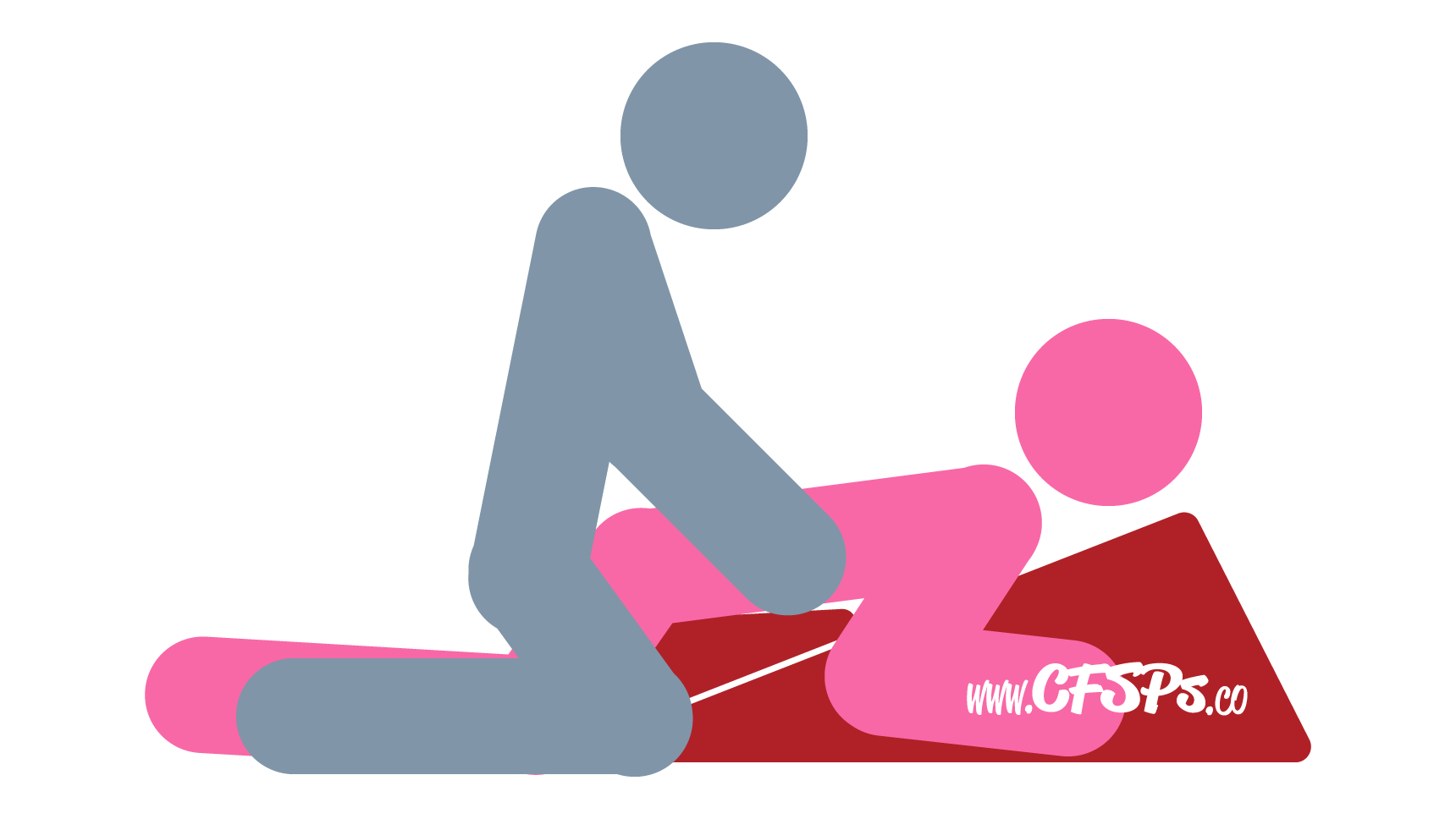 How to Have Sex in the Smooth Operator Position
This post contains affiliate links to trusted companies. Full Affiliate Link Disclosure
Place a Liberator Wedge on the low side of a Liberator Ramp with the tall side of the wedge lined up with the lowest point of the ramp.
The wife gets on all fours and lays on the Liberator Wedge Ramp with her hips over the wedge and her upper body resting on the high side of the ramp.
The husband kneels behind his wife with his knees on the outside of her legs.
The husband enters his wife and makes love to her. He can hold on to her hips and pull her towards him for powerful thrusts.
Tip: If you have trouble entering her while her legs are close, ask her to open her legs a little while you're penetrating her. Once you're in, she can close her legs.
Why You'll Love the Smooth Operator Sex Position
For Her: This sex position allows you to comfortably enjoy powerful, deep penetration from your husband that stimulates your g-spot nicely.
For Him: You'll love the tight fit and ability to thrust hard and deep into your wife while holding on to her hips for leverage. The view of her butt is nice, too!
How to Spice up the Smooth Operator Sex Position

The wife can experiment with rolling her pelvis up or down until the angle is perfect for maximum g-spot stimulation as her husband thrusts into her and his penis slides over it. Also, hard, fast thrusts are ideal for better g-spot stimulation.