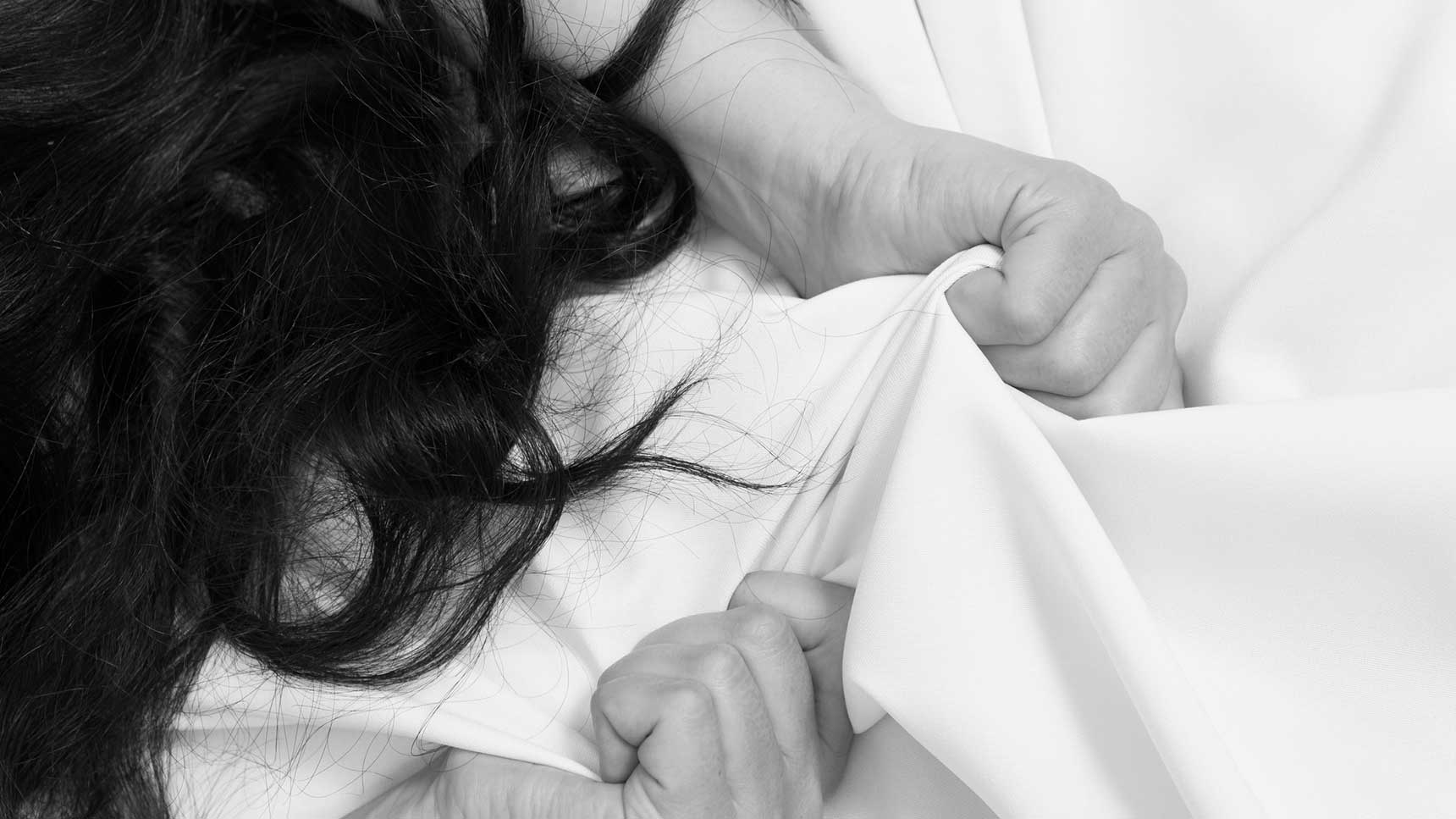 The g-spot, shortened from Gräfenberg spot (for German gynecologist Ernst Gräfenberg), is an erogenous area of the vagina that's located about 2-3 inches up the anterior wall of the vagina.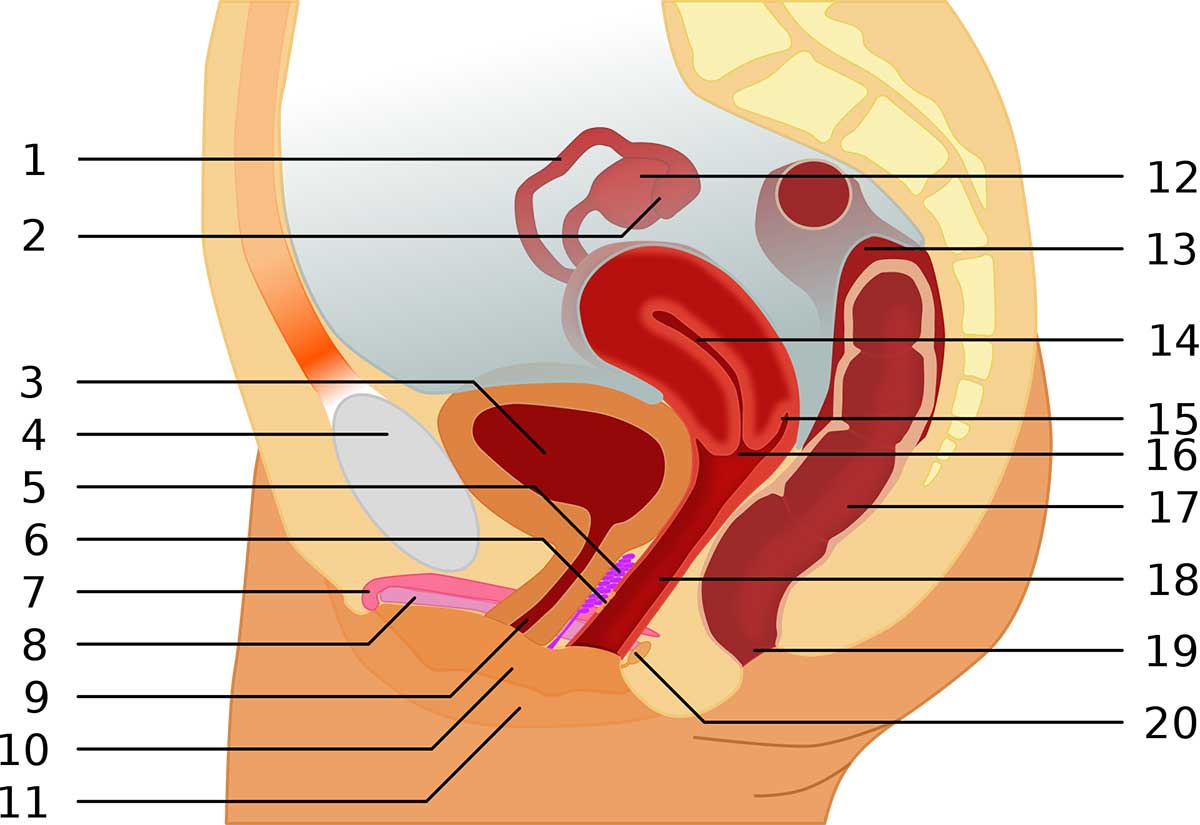 G-spot stimulation may lead to intense sexual arousal and powerful orgasms with possible female ejaculation. The g-spot is not a distinct structure, and some women and their spouses have a difficult time finding it.
We're going to do our best to help you and your spouse find the g-spot and stimulate it in all its glory. This guide will require some "homework," but I'm sure both of you won't mind it at all! 😉
Arousal Is Very Important
This is the most important part of the entire guide. The g-spot usually doesn't respond to stimulation until she's very aroused. So, spend a LOT of time in foreplay and rev up those engines!
Finding the G-Spot
It's time for some "homework." Your "homework" assignment is as follows.
Have a nice, relaxing evening with your spouse.
Spend a lot of time in foreplay. Holding, kissing, touching, and even some manual clitoral stimulation or cunnilingus. Do whatever makes her very aroused.
Once she's very aroused, lay your wife down on her back with her legs open.
Insert two fingers about 2-3 inches into her vagina with your palm facing up.
Make a come-hither motion with your fingers while feeling for a spongy area.
Experiment with different depths and amounts of pressure while paying attention to her reaction.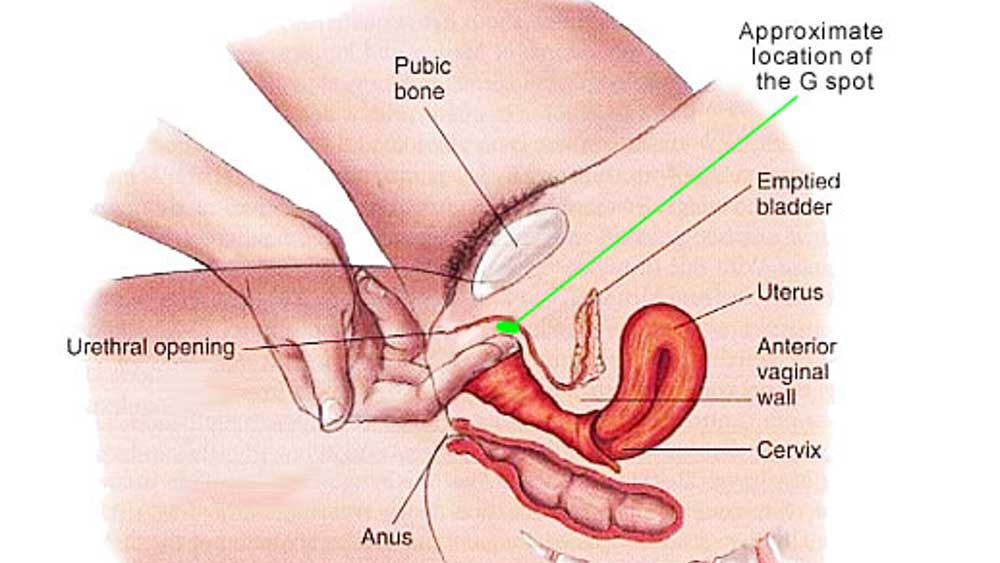 Hopefully, you found it, but if you didn't, it's okay. Try again another night. A woman's sexual response changes during different times in her cycle. What feels good one night might not do anything for her the next night.
Push G-spot Stimulation Technique
One of the easiest and most effective methods of stimulating the g-spot during sex is applying pressure below her belly button. Her g-spot presses against his penis and is stimulated when pressure is applied below her navel during sex.
Pressure can be applied using a small, firm rectangle pillow or rolled towel placed between your bodies. During lovemaking, the husband must use his body to keep constant pressure on the rolled towel or pillow for this technique to work. Try these two items with varying amounts of pressure and see what works best for you.
Here are the best husband-on-top sex positions for using a rolled towel or small pillow to generate g-spot stimulation.
The wife can also place a rolled towel or sex wedge under her and press down on it during some from-behind positions like the ones below.
Another method for adding pressure below her navel is pressing on it with your hand. Your hand can be open or formed into a fist. Here are the best sex positions for using your hand to generate g-spot stimulation during sex. Try this technique with an opened hand or fist and different amounts of pressure and see what works best for you.
It's All About the Angle
When it comes to stimulating the g-spot during sex, it's all about the angle and pressure being applied to the g-spot! Sex positions that have an angle of penetration that causes the head of the penis to press on the g-spot as it enters are the best.
Sex Tips:
Control the Angle of Penetration: When possible, arch your back a little and/or roll your pelvis out during sex, so the angle of penetration is just right for g-spot stimulation.
Powerful Thrusts Are Better: Good g-spot stimulation requires more pressure against the g-spot. Thrust with power in a steady rhythm for as long as you can for the best results. She can help generate more powerful thrusts by pushing back as her husband is thrusting into her. Recommended Reading: How to Last Longer In Bed
"J" Technique: Make a "J" with your pointer finger, and use it to pull up at the base of your penis so it presses against the top wall of her vagina and slides over her g-spot during sex. Note: This tip works best with poses where the husband is standing or kneeling with his wife laying on her back.
Best Sex Positions for G-Spot Stimulation
We have several sex positions that stimulate the g-spot, but these are our best sex positions for stimulating the g-spot.
Try a few of these sex positions when she's really aroused and see what happens.