What is the Fast and Furious sex position?
Scroll down for details about getting into this pose and tips that enhance clitoral, g-spot, and breast stimulation and generate more powerful thrusts.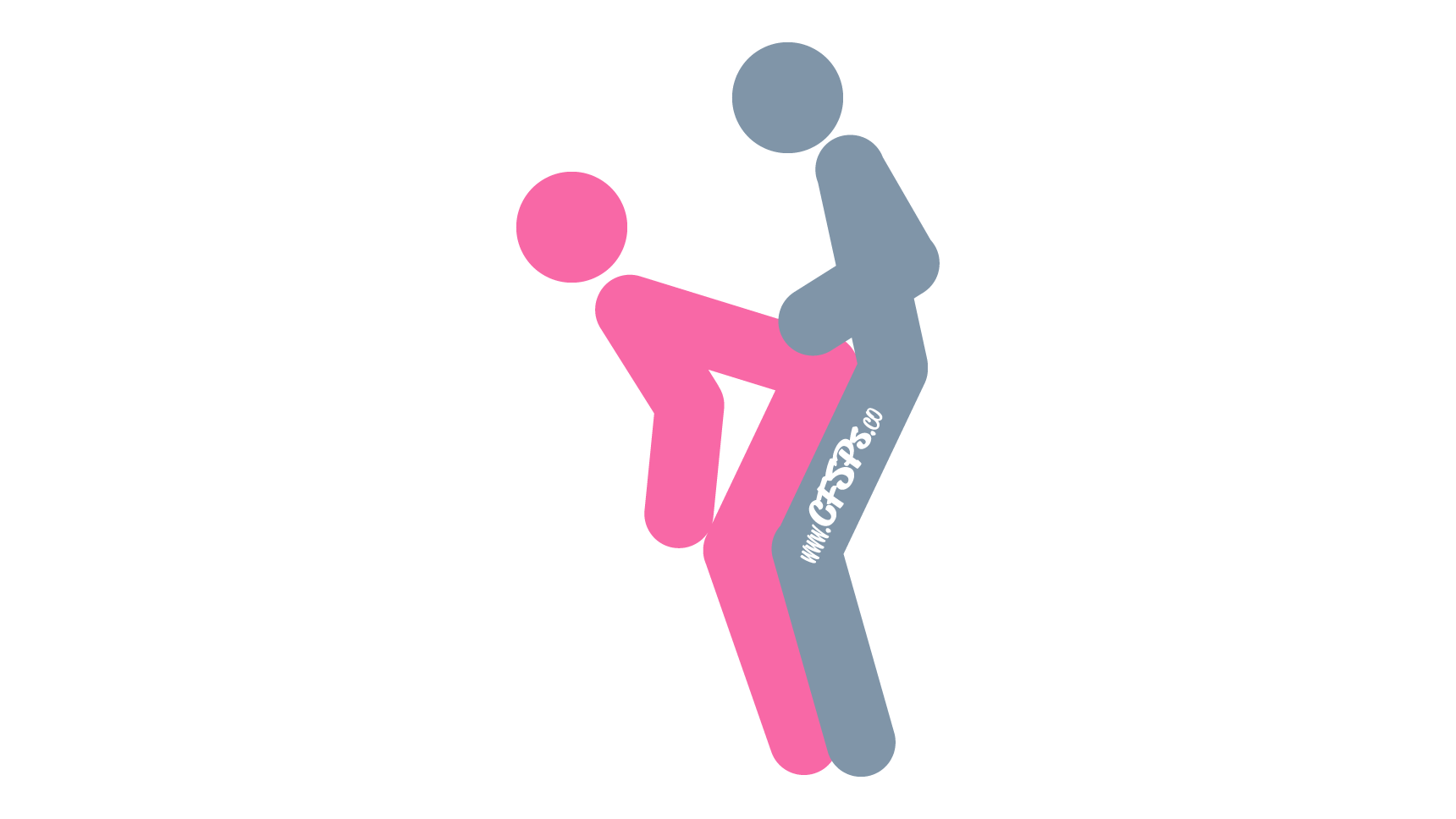 How to Have Sex in the Fast and Furious Position
The wife stands with her legs apart about two feet.
She bends her knees a little and then leans forward until her torso is almost horizontal and supports herself with her hands on her knees.
The husband stands behind her and places his hands on her hips for support.
The husband enters his wife and has sex from behind with powerful, deep thrusts.
How to Spice up the Fast and Furious Sex Position
This post contains affiliate links to trusted companies. Full Affiliate Link Disclosure

Use a love strap to pull her back as you're thrusting into her for much more powerful thrusts.

There are several things the wife and her husband can do to make g-spot stimulation better. #1 The wife arches her back a little and rotates her pelvis so that the angle of penetration generates more g-spot stimulation. #2 She pushes back as he's thrusting into her. #3 He holds on to her hips and pulls back as he's thrusting.

She can reach down and stimulate her clitoris using her fingers and maybe a drop of scream cream or her favorite vibrator during sex.

The wife can take advantage of the movement of her bouncing breasts and wear a pair of nipple clamps, so they gently tug on her nipples during sex.

Do it in front of a mirror so each of you can watch each other enjoy it.