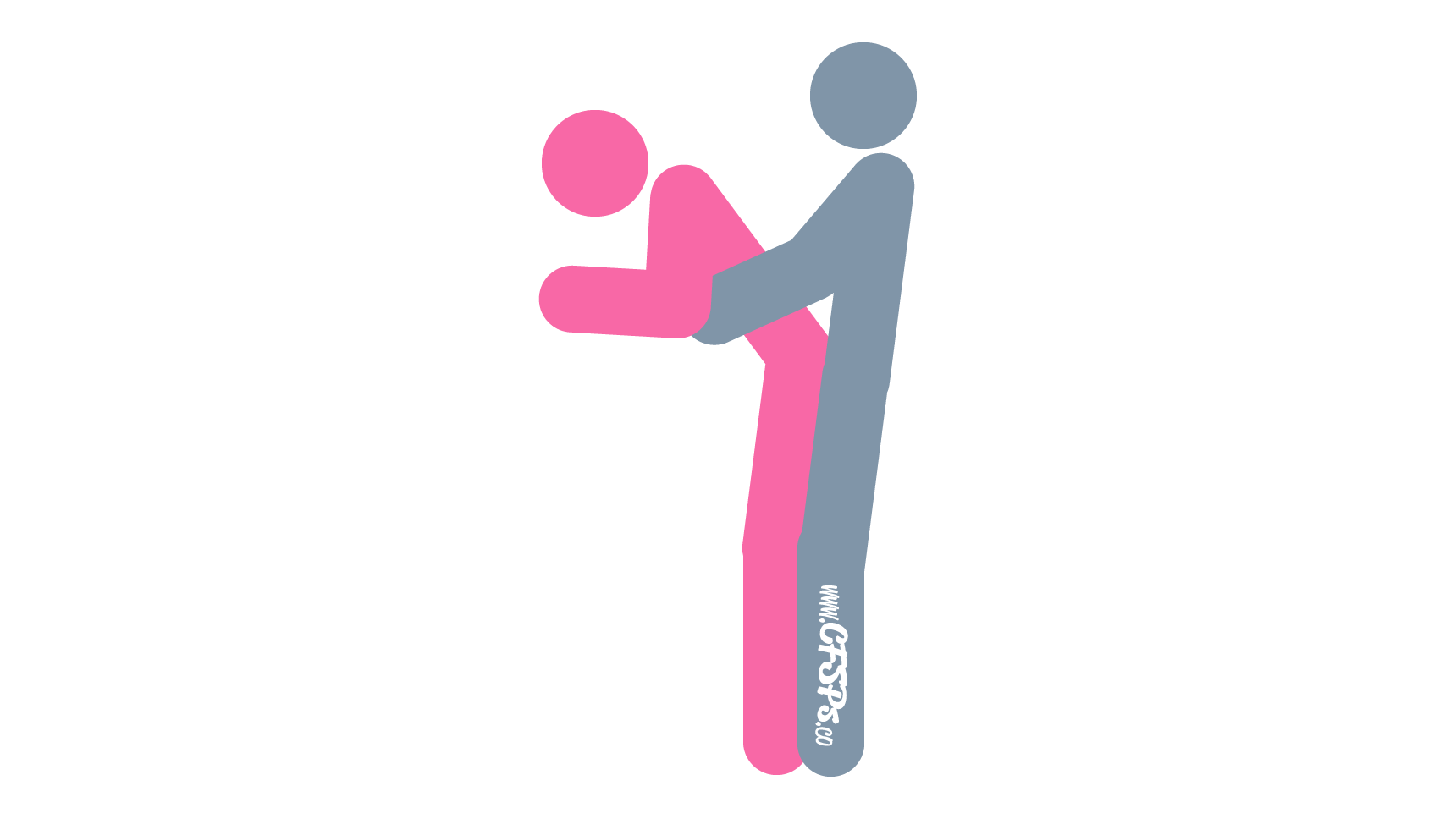 Getting Into the Take Me Now Sex Pose
The wife stands in a bathroom facing the mirror.
She leans forward on to the vanity and looks in the mirror.
Her husband stands behind her.
Technique
The husband enters his wife and they have sex from behind.
Sex Tips for Full-Figured Couples
If your wife's butt is pleasantly plump, have her try this position adjustment for overweight couples for deeper penetration and better g-spot stimulation.
Better Access: Have your wife tilt her pelvis back and arch her back a little so her vagina is easier for you to penetrate from behind. If you need more access, she can spread her stance a little wider too.
Recommended Reading: Sex Tips & Techniques for Plus-Size Lovers
This position was formerly named Restaurant Attendant.