What is the Over Easy sex position?
Scroll down for details about getting into this pose and tips that enhance clitoral stimulation.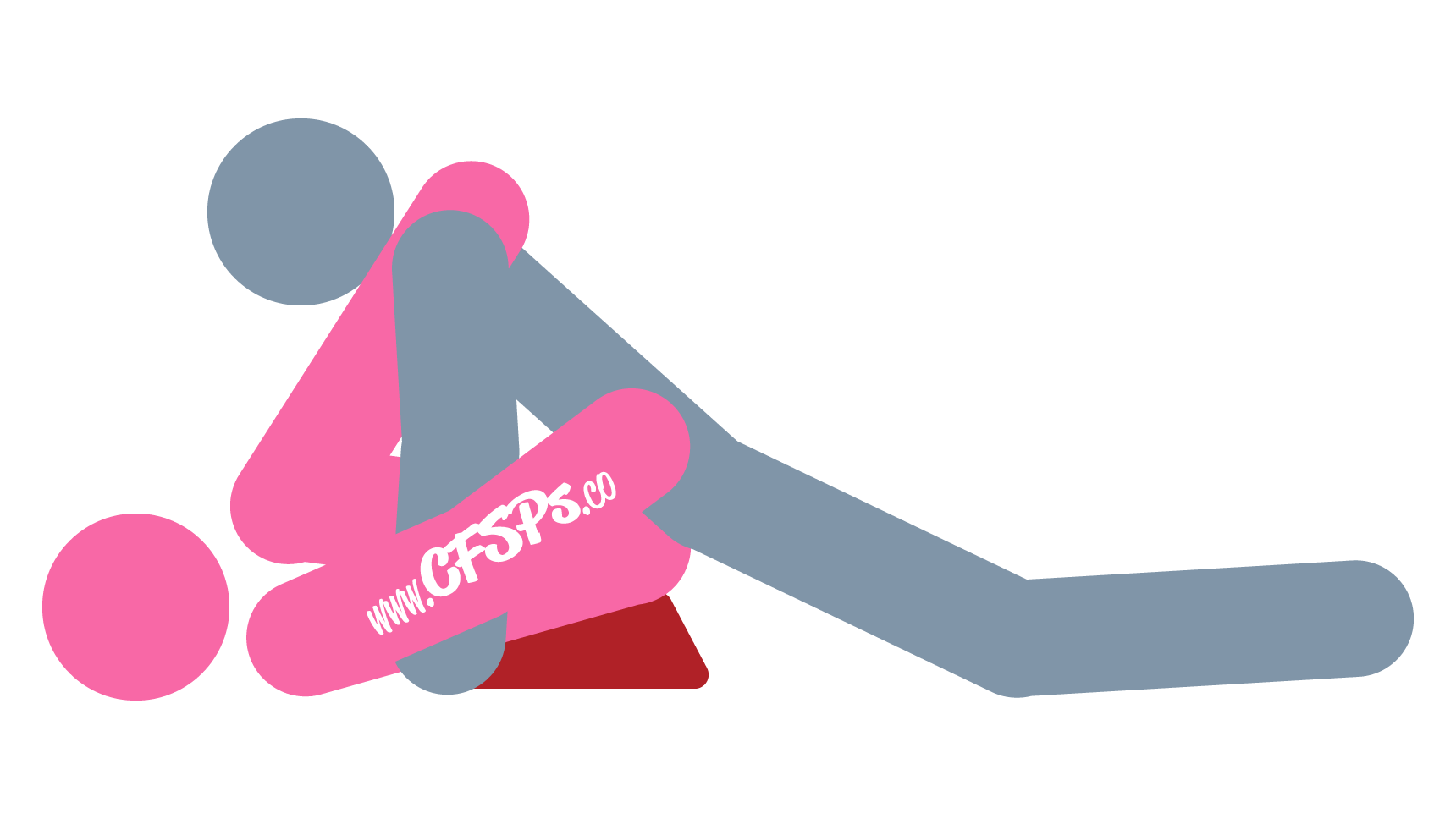 How to Have Sex in the Over Easy Position
This post contains affiliate links to trusted companies. Full Affiliate Link Disclosure
The wife lies on her back and places a sex wedge under her butt.
She lifts her legs and brings her knees near her chest.
The husband gets on top of his wife and supports his upper body with his arms planted near her shoulders.
She can rest her feet on his shoulders and place her hands on his butt if she'd like.
You can use a firm or folded pillow instead of a sex wedge, but it won't support you as well or angle your pelvis for deep penetration or g-spot stimulation like a sex wedge will.
The husband enters his wife and makes love to her. This sex position should generate g-spot stimulation—experiment with moving your body toward your feet during lovemaking. The angle of penetration should cause your penis to apply more pressure to her g-spot. Once you find the perfect angle for g-spot stimulation, make love to her with rhythmic, hard thrusts.
Why You'll Love the Over Easy Sex Position
For Her: There's so much to love about the Over Easy pose. Having your pelvis lifted and tilted back by the sex wedge allows your husband to go deeper into your vagina and thrust more forcefully, and it also causes his penis to rub firmly against your g-spot. The combination of hard sex and firm g-spot stimulation is fantastic! This sex pose also allows you to rub your clitoris with your fingers or press a vibrator against it during lovemaking.
For Him: The wedge lifts and tilts your wife's pelvis, allowing you to thrust harder and go much deeper during sex. You'll also get a great view of her breasts bouncing.
How to Spice up the Over Easy Sex Position

Wear a vibrating ring around the base of your penis so that it stimulates her clitoris when you're fully inserted. She can use a finger with a dab of scream cream to stimulate her clitoris during lovemaking. She can press a bullet vibrator against her clitoris for even more stimulation.
This position was updated on 2.24.23.