What is the prime time sex position?
Scroll down for details about getting into this pose and tips that enhance g-spot and clitoral stimulation.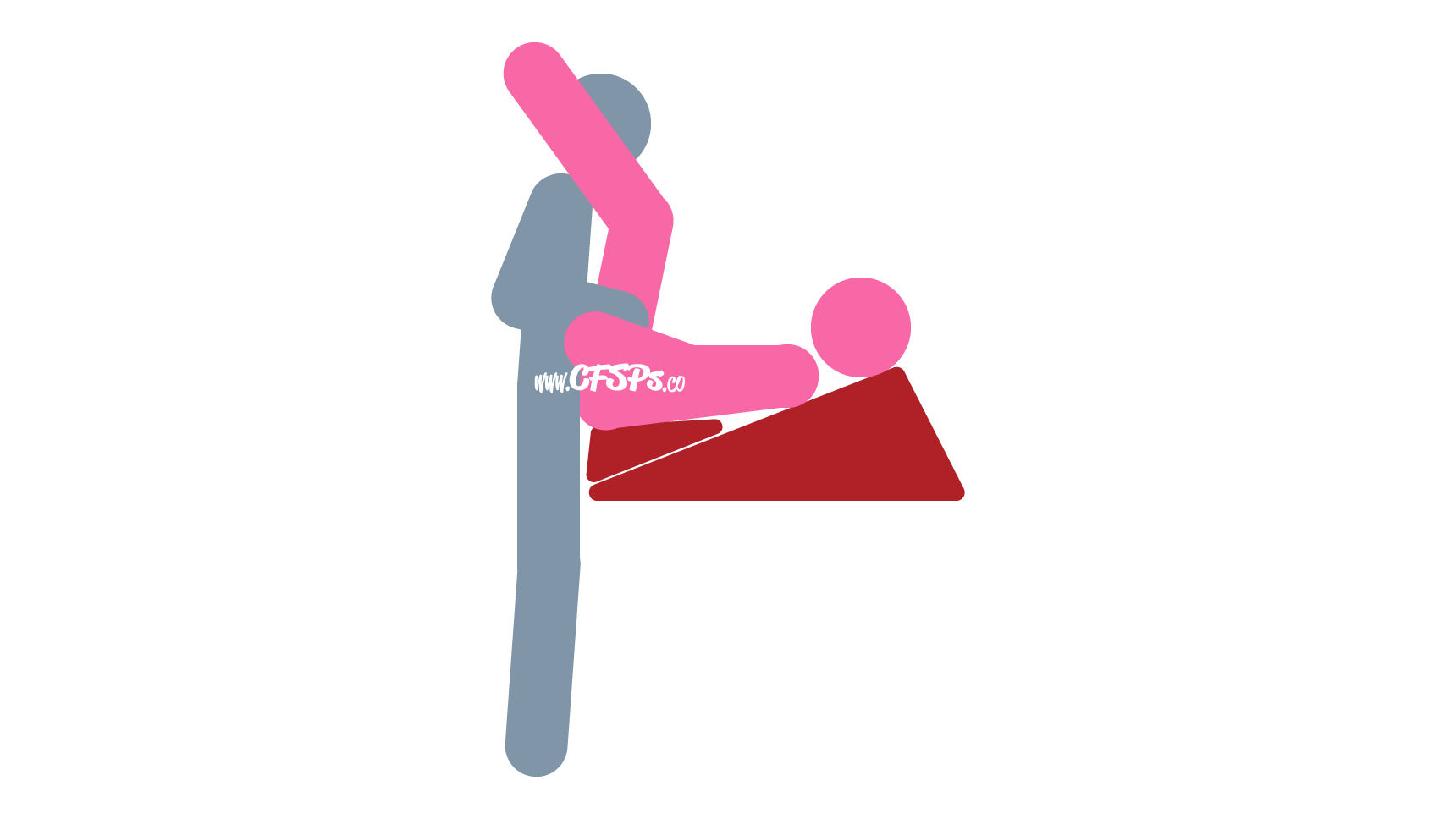 How to Have Sex in the Prime Time Position
This post contains affiliate links to trusted companies. Full Affiliate Link Disclosure
Place the Liberator Ramp on a low bed, ottoman, or even a coffee table with the low side at the edge.
Place the Liberator Wedge on top of the Ramp with the high side of the Wedge at the edge of the bed.
The wife sits on the Wedge and then leans back onto the Ramp.
The husband stands before his wife and places his hands on her hips to support her.
The husband enters his wife and makes love to her.
Pro Tip: Experiment with this position on various height furniture. The height of the furniture determines the angle of penetration. Performing this sex position on a coffee table will produce different sensations than on the edge of a bed.
Why You'll Love the Prime Time Sex Position
For Her: This sex pose is comfortable and allows your husband to reach your deepest spots, and it also lets you or your husband manually stimulate your clitoris during lovemaking. Prime Time is also a great position to enjoy the Cumonhispickle technique with.
For Him: The versatility of this sex pose allows you to thrust slowly, hard and fast, or stay in while you manually stimulate her clitoris. It also offers a great view of your wife's bouncing breasts and beautiful face during lovemaking.
How to Spice up the Prime Time Sex Position