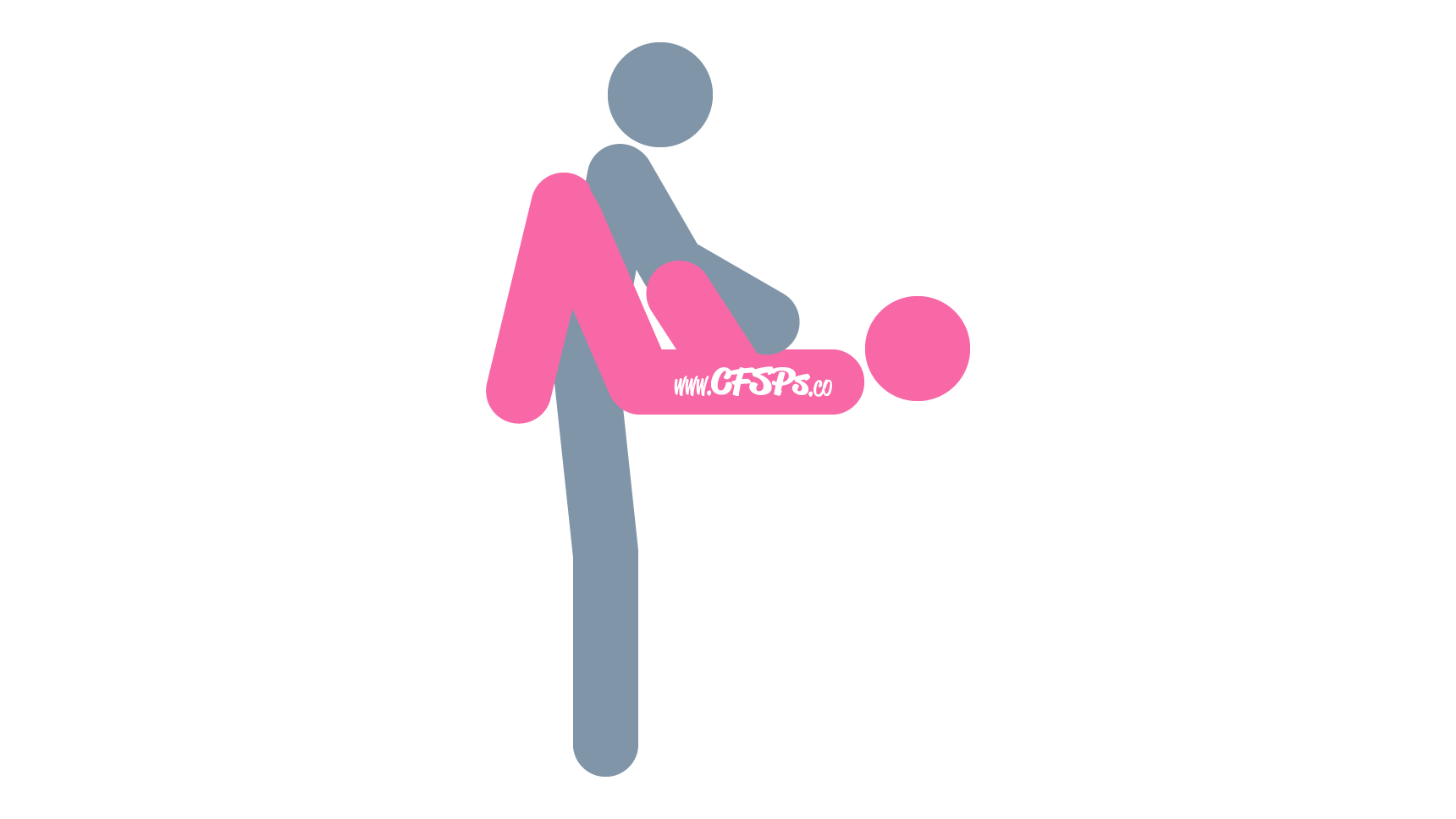 Getting Into the Right Angle Sex Pose
The wife lies on her back with her bottom on the edge of a table and a pillow under her head.
Her husband stands before her and holds both of her breasts.
She wraps her legs around his bottom.
Technique
The husband enters his wife and makes love to her while holding her breasts.
Sex Tips & Techniques for More Stimulation
Clitoral Stimulation: Use the breathtaking stimulation of a pressure wave clitoral stimulator to bring her to orgasm during intercourse. Have your husband wear a vibrating ring on the base of his penis to the ring's vibrator can stimulate your clitoris during lovemaking. Apply a drop or two of scream cream to her clitoris, and either of you can use a free hand to manually stimulate her clitoris with your fingers while making love. Check out our in-depth guide on Increasing Clitoral Stimulation During Sex!
Nipple & Breast Stimulation: Reach forward and caress your wife's beautiful breasts, and stimulate her nipples with your fingers. You can also lean forward to kiss and suck on her nipples while making love. Spice things up by adding a drop or two of edible tingling gel. Recommended Reading: Benefits of Breast Stimulation During Foreplay & Sex
G-Spot Stimulation: Add g-spot stimulation by taking one or two fingers and bend them to resemble a "J," place them under her vaginal opening, and then pull up on your penis while you're thrusting so it applies pressure to her g-spot during sex. Extra lube may be required. Recommended Reading: How to Increase G-Spot Stimulation During Sex