What is the reach for the stars sex position?
Scroll down for details about getting into this pose and tips that enhance clitoral stimulation.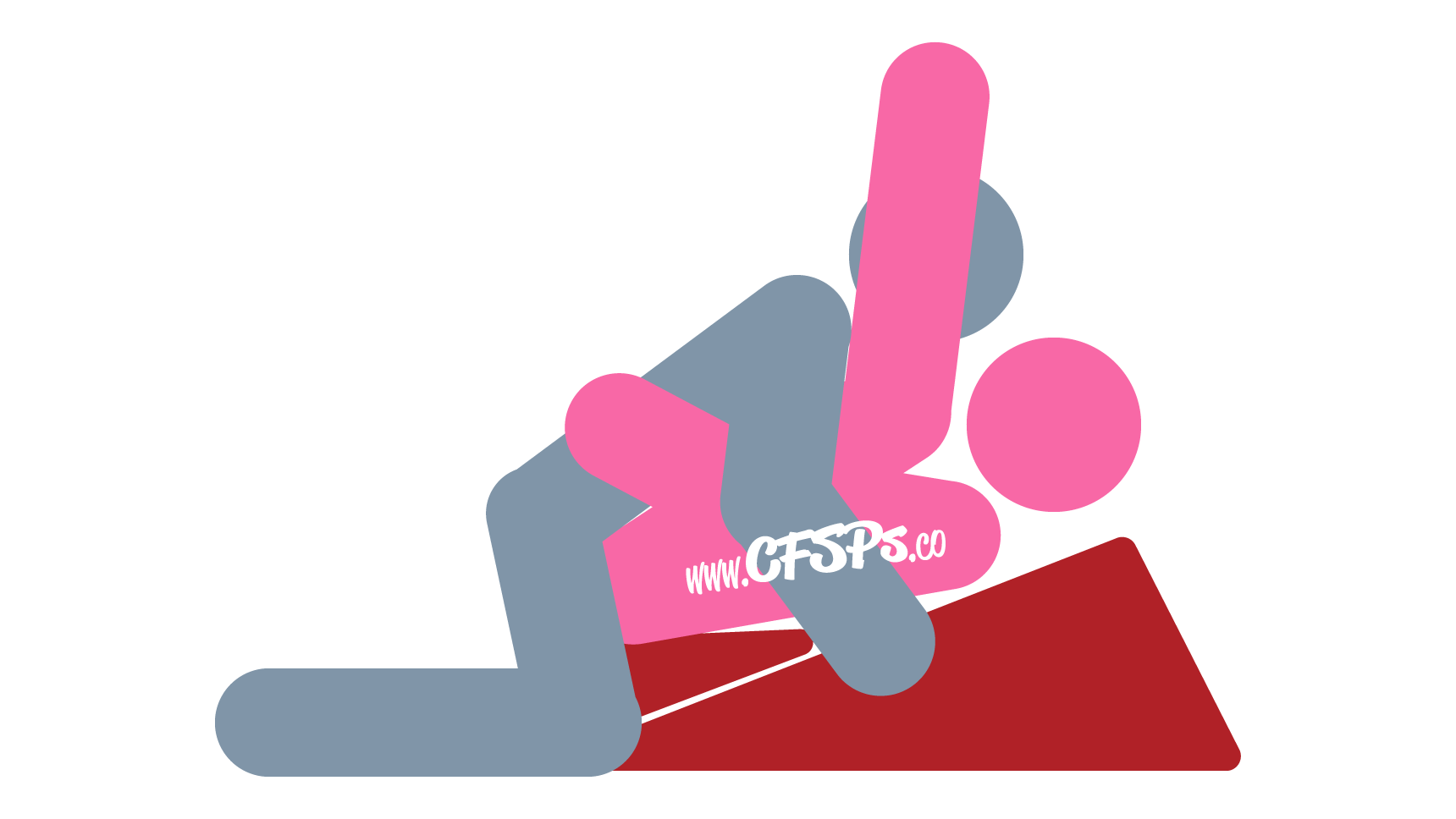 How to Have Sex in the Reach for the Stars Position
This post contains affiliate links to trusted companies. Full Affiliate Link Disclosure
Place a Liberator Ramp in the middle of the bed, and place the Wedge on top of the Ramp with the Wedge's high side lining up with the low edge of the Ramp.
Next, the wife sits on the Wedge and then leans back onto the Ramp.
The wife brings her knees to her chest and opens her legs a little.
The husband kneels before his wife and then leans forward and supports his upper body with his hands on the sides of the Ramp.
Tip: If the Wedge slides down when she sits on it, the husband should kneel with his knees pressed against the high side of the Wedge before she sits on it, and this will prevent it from sliding down.
The husband enters his wife, and he thrusts to make love to her while she places her hands on his butt and guides him.
Why You'll Love the Reach for the Stars Sex Position
For Her: This pose is comfortable and allows your husband to reach your deepest spots. It also has excellent clitoral stimulation when your husband enters you entirely and grinds against you.
For Him: You can go as deep as your heart desires in this position. It also has a great view of her breasts and beautiful face expressing how much she's enjoying making love to you.
How to Spice up the Reach for the Stars Sex Position

The man can wear a vibrating ring so that it presses against her clitoris and stimulates it when they are having sex.