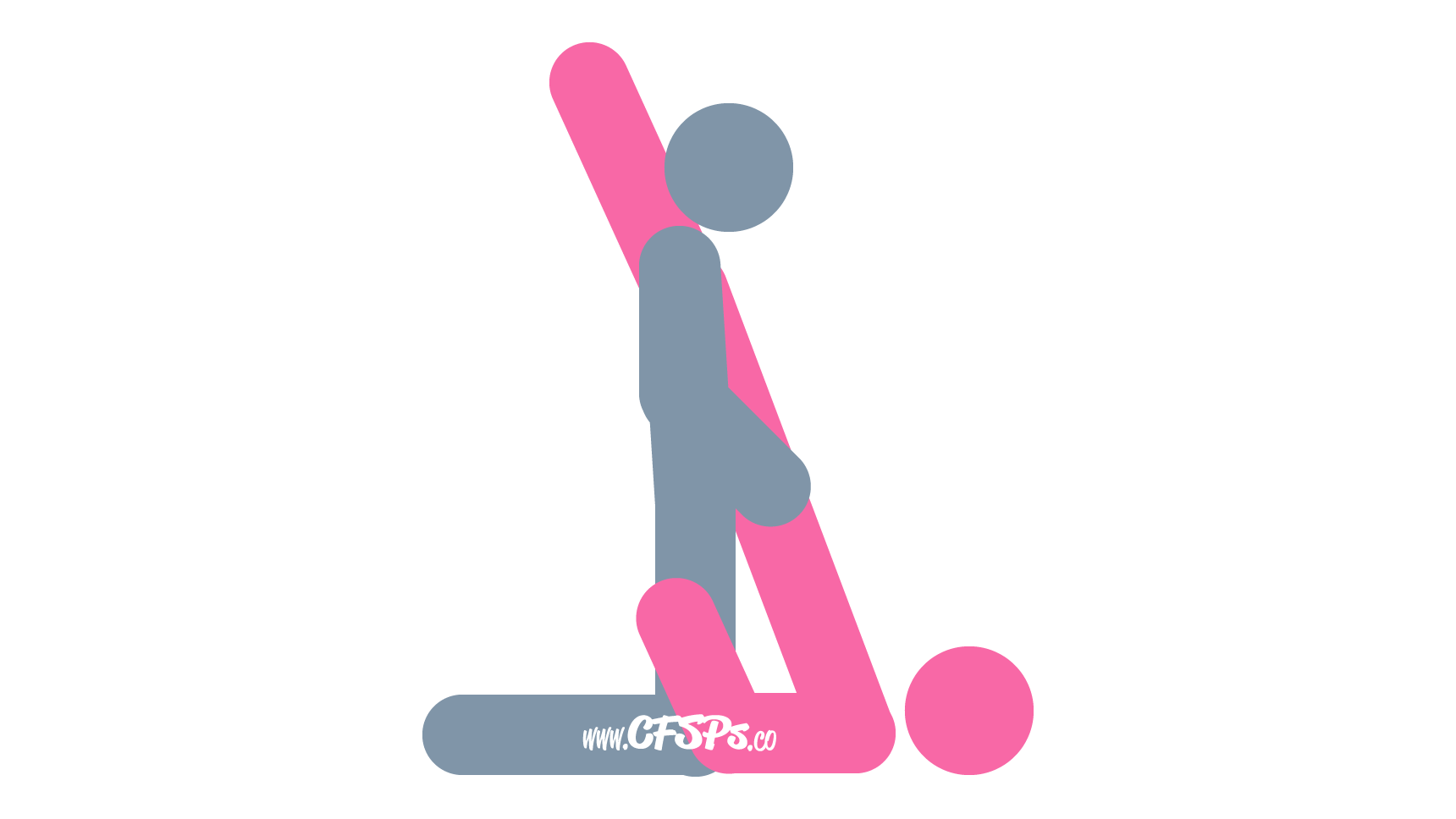 Getting Into the Shoulder Stand Sex Pose
The wife lies on her back.
She holds her body straight while her husband lifts her body so that her legs are pointing straight up and her weight is supported by her shoulders.
The husband kneels before her and rests her legs on his shoulders.
He helps support her by holding on to her bottom.
She supports herself by holding on to his thighs.
Technique
The husband enters his wife and they have sex from behind.