Divine Recline is a sex routine that's enjoyed on a recliner with shared foreplay and a few sex positions that offer deep penetration and g-spot stimulation.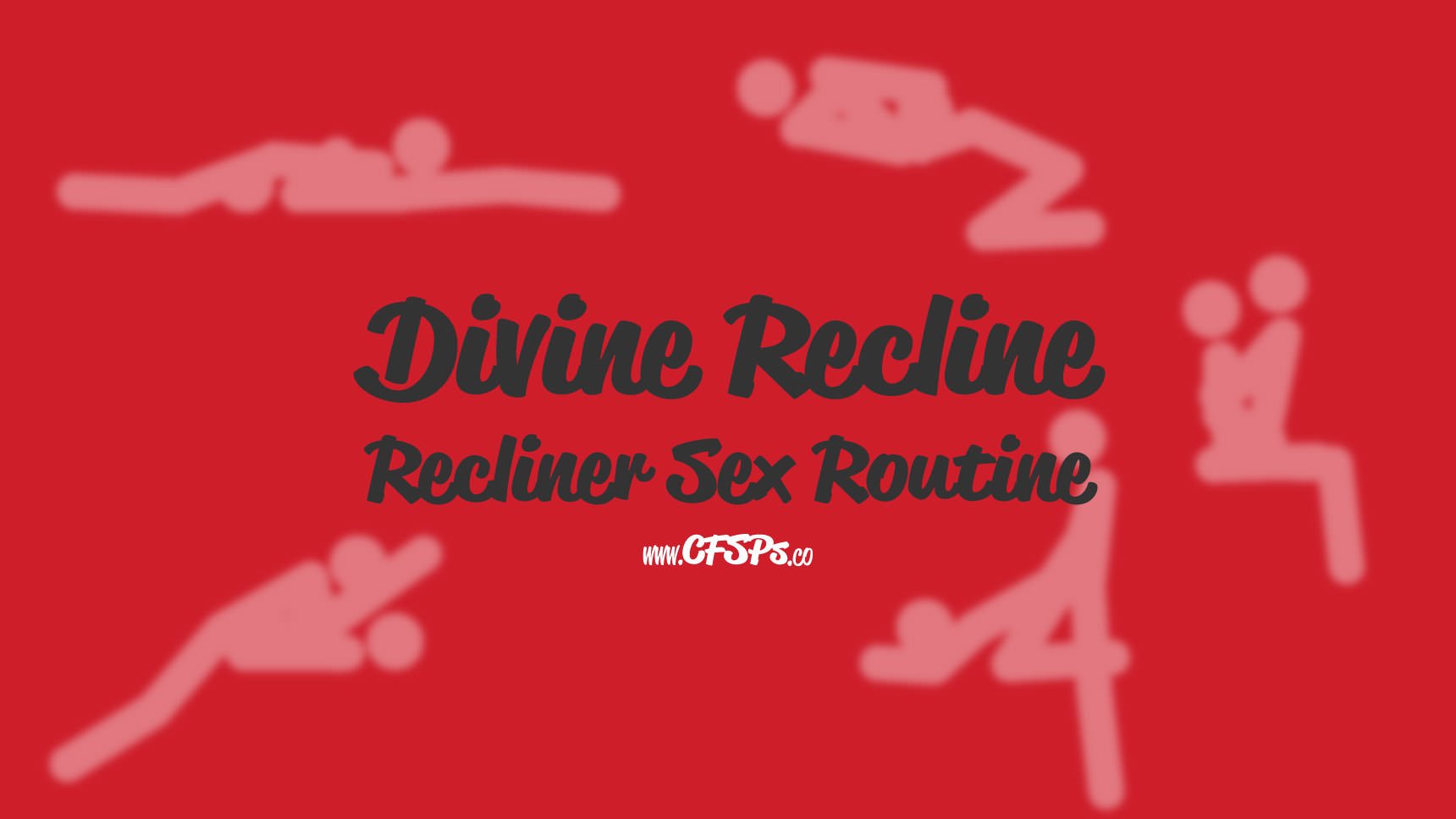 Quick Reference
#1 69 Oral Sex Position

#2 Couch Potato Cunnilingus Position

#3 Mastery Sex Position

#4 Beep Beep Sex Position

#5 Otto-Man Sex Position

69 Oral Sex Position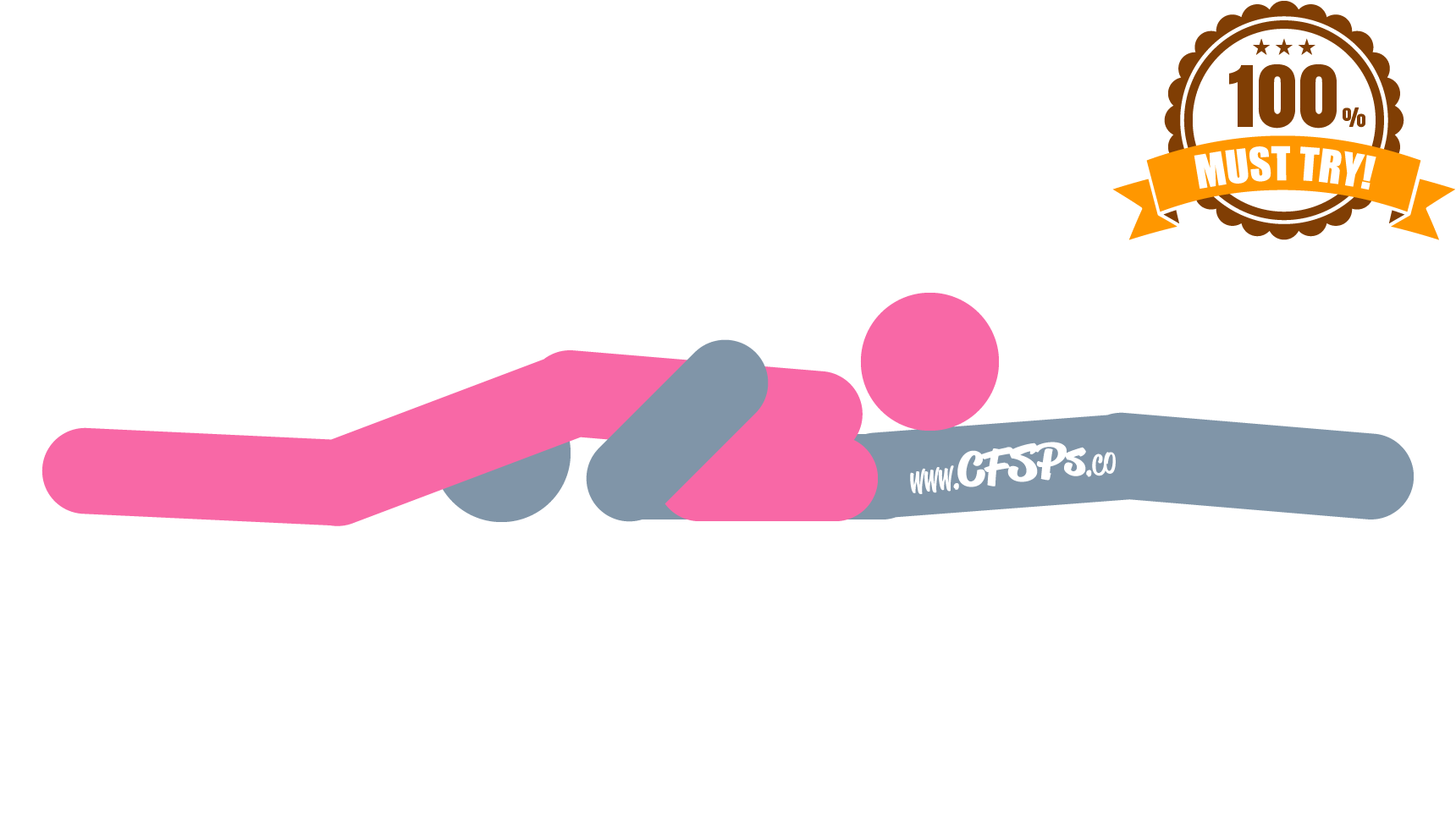 Let's kick things off with simultaneous cunnilingus and fellatio using the 69 Oral Sex Position. The husband lays in the recliner with the chair fully reclined. The wife straddles her husband's face with her knees bent near her sides so her feet aren't hanging off the back of the chair. Spend time stimulating each other with your mouths and hands.
Marriage Bed Tips has lots of cunnilingus and blowjob techniques to try.
---
Couch Potato Cunnilingus Position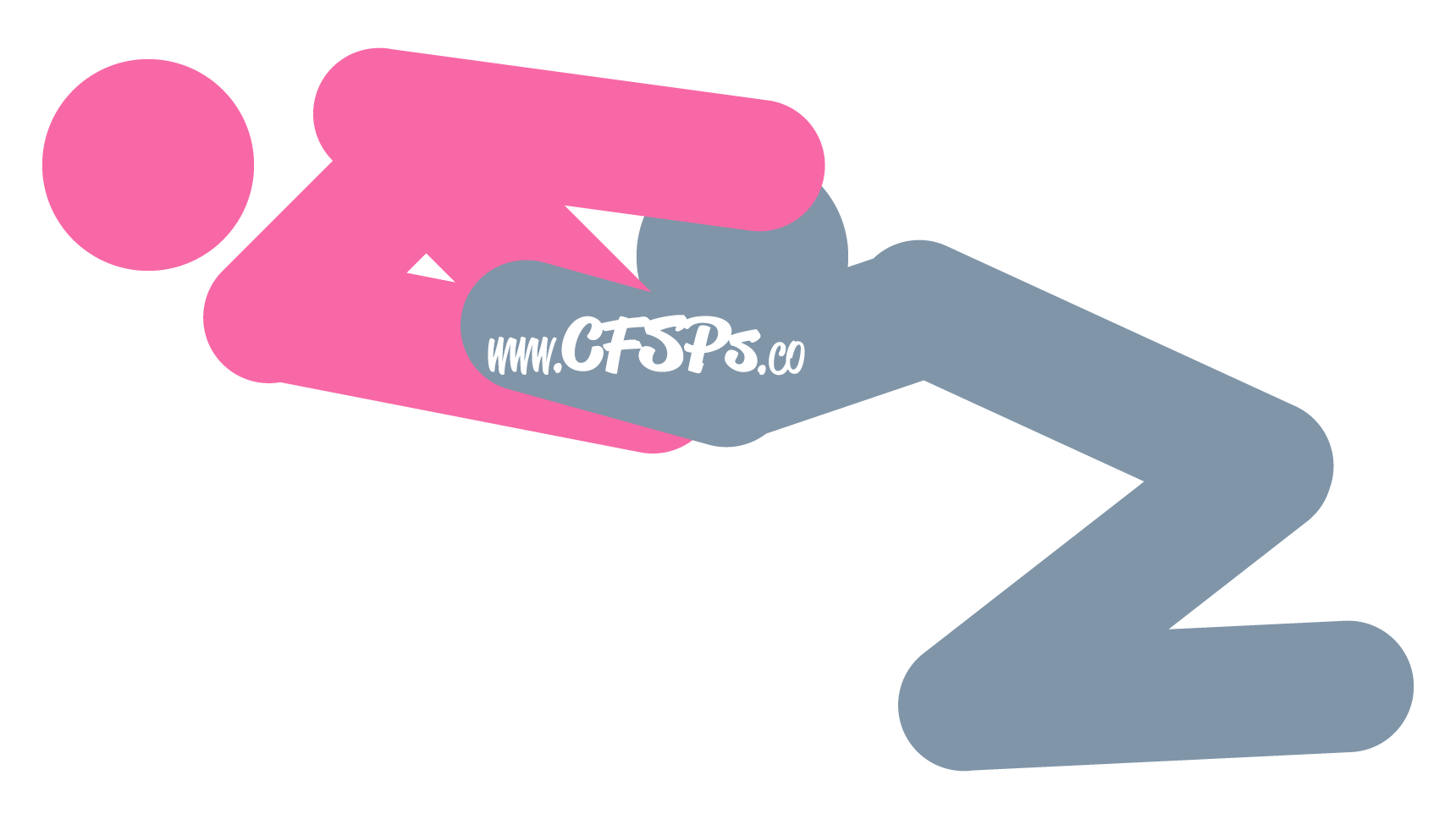 If your typical sex routine includes giving your wife an orgasm or two during foreplay, use the Couch Potato Cunnilingus Position to stimulate her clitoris with your mouth or fingers. This position also makes it easy to use a vibrator or dildo to stimulate her g-spot while giving her cunnilingus or manually stimulating her clitoris with your fingers.
---
Mastery Sex Position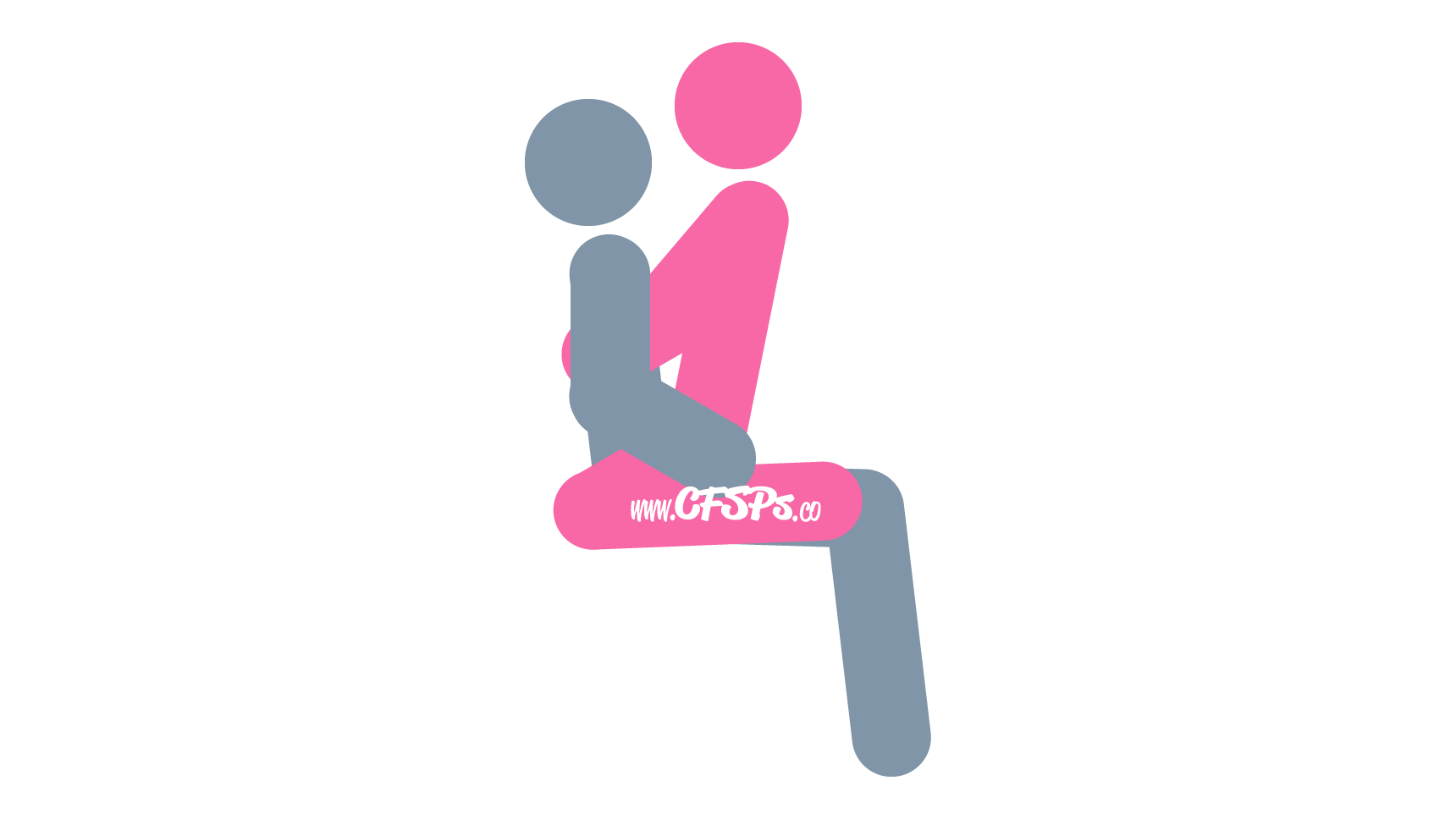 Lift the recliner's back so the husband is sitting up and straddle him in the Mastery Sex Position. Make front-to-back or up-and-down motions with your pelvis to make love to your husband. This sex pose also allows kissing or breast play while making love.
---
Beep Beep Sex Position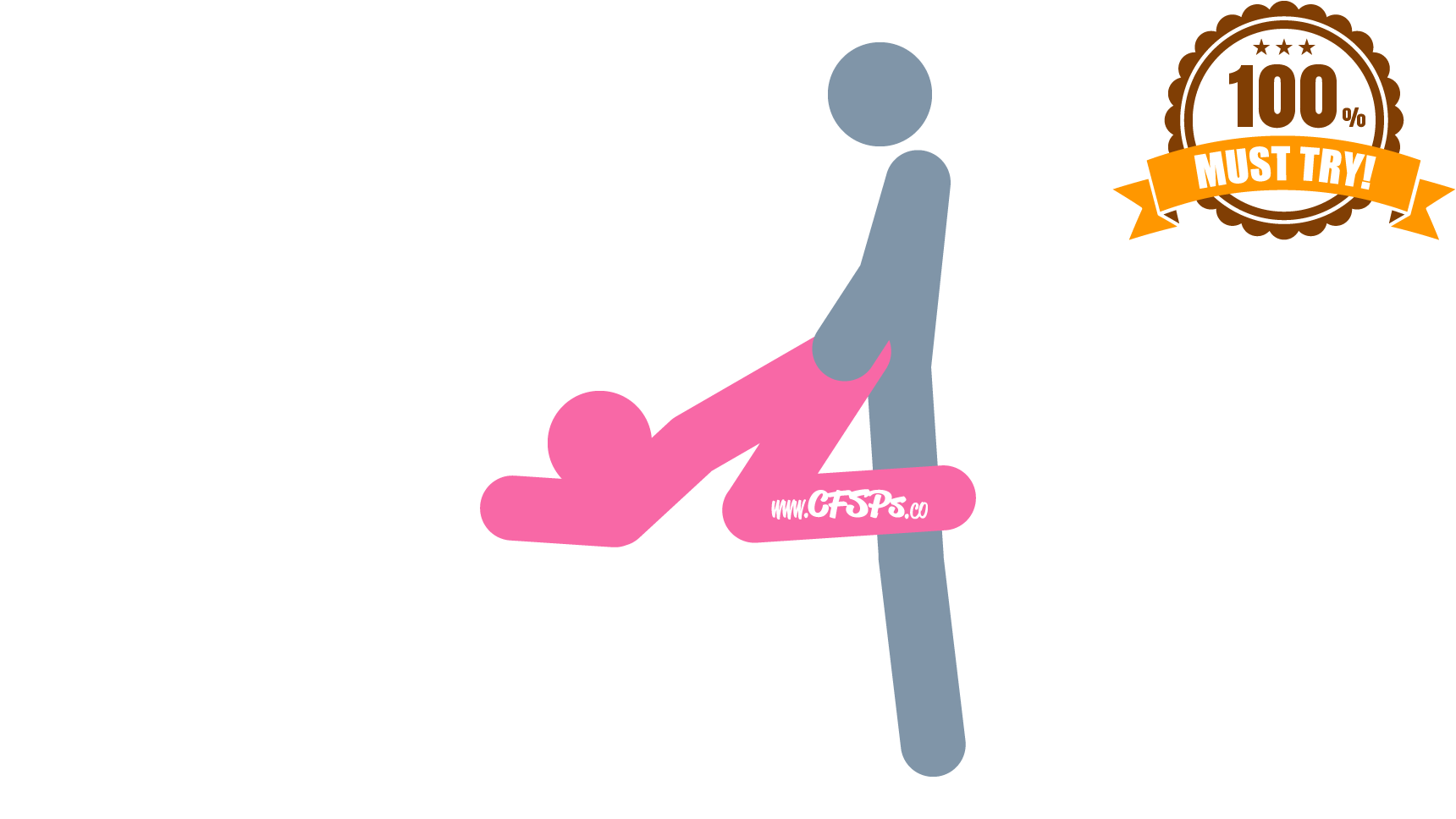 This position has deep penetration and lots of g-spot stimulation. Lower the recliner's back all the way down and then the wife gets in the chair on all fours. Her upper body is supported by her elbows on the top of the chair-back and her knees are on the seat of the chair. The wife arches her back a little and pokes her butt out to create the perfect angle of penetration for excellent g-spot stimulation. The husband stands behind her and makes love to her using powerful thrusts.
The wife can add clitoral stimulation by stimulating her clitoris with her fingers and a few drops of scream cream or a small vibrator while making love to her husband.
---
Otto-Man Sex Position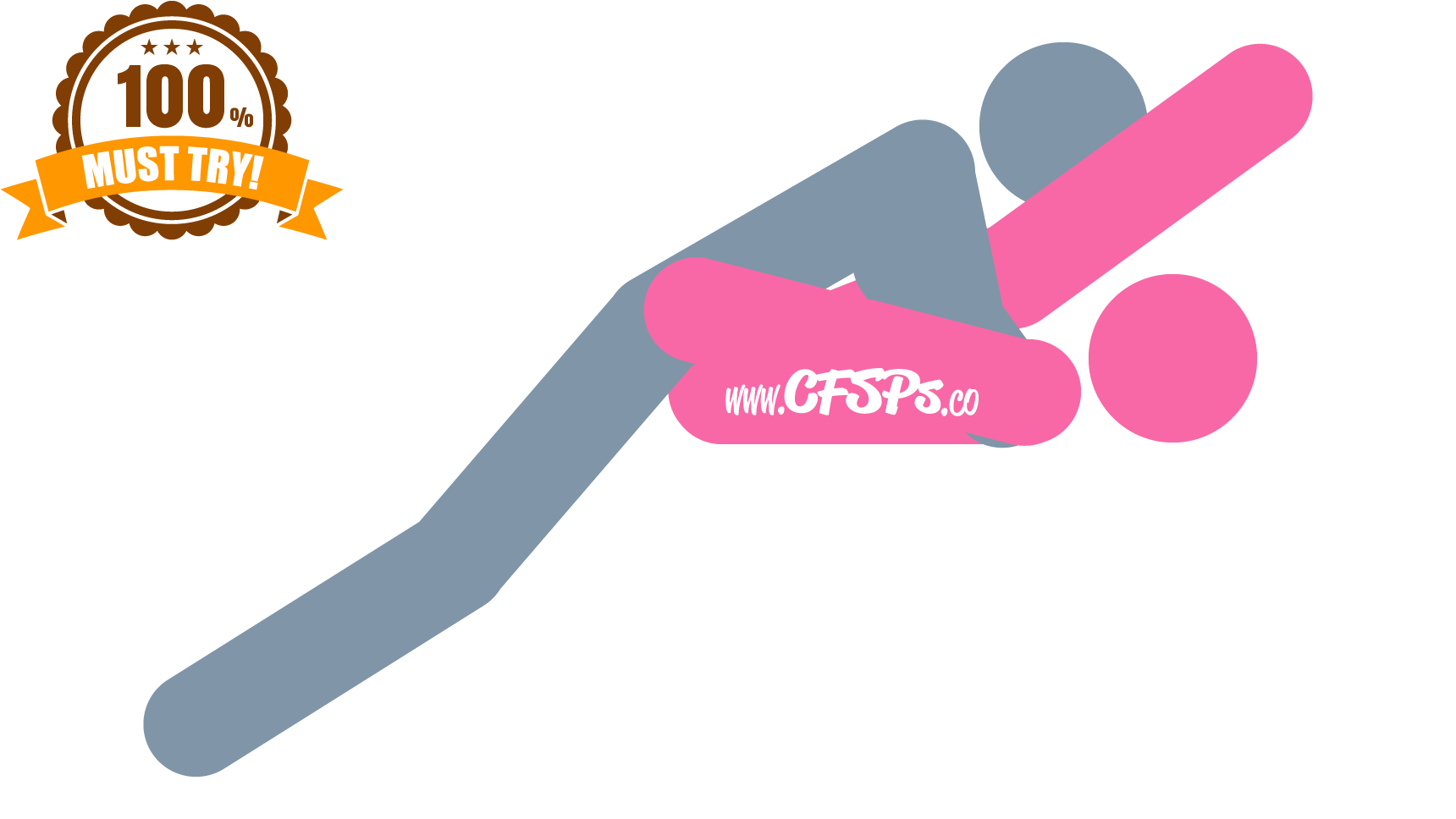 Finish this sex routine by getting into the Otto-Man Sex Position. The wife lays on her back in the recliner while the recliner's still fully reclined. She straightens her legs and brings them all the way back to her chest. The husband lays on top of her and makes love to her with powerful, deep, satisfying thrusts.
Give this sex story a try, and leave any tips or techniques you and your spouse found makes it better in the comments below.