Scroll down for details about getting into this pose and tips that enhance clitoral and penis stimulation.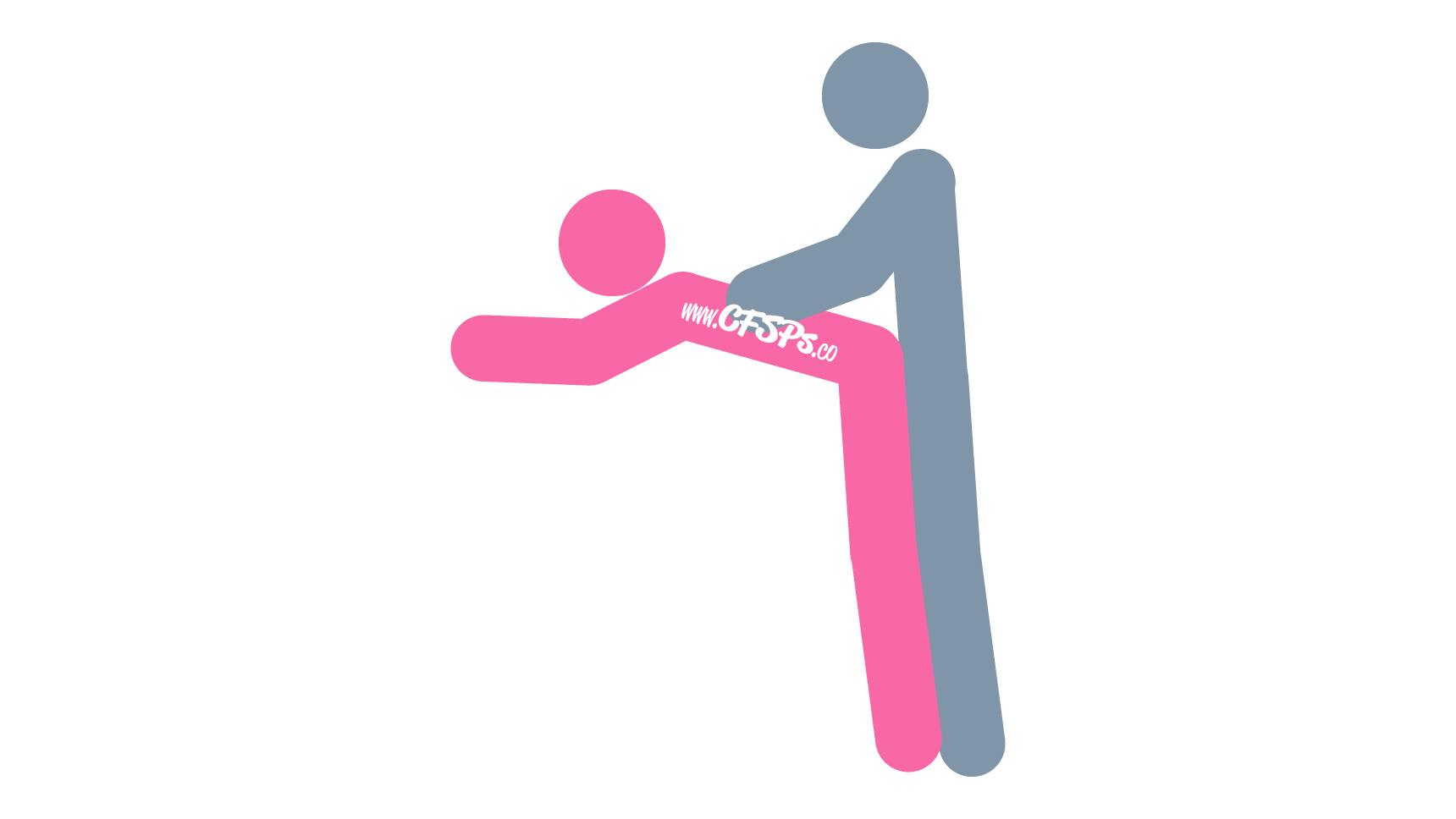 How to Have Manual Sex in the Lube Tube Position
Drape a towel over the edge of the bed.
The wife stands at the edge of the bed and then leans forward onto the bed.
The husband stands behind his wife.
This post contains affiliate links to trusted companies. Full Affiliate Link Disclosure
The wife generously applies a thick personal lubricant to her dominant hand and maybe a little on her vulva.
She cups her hand and places it below her vulva to create a tunnel for her husband's penis to pass through.
The husband slides his penis back and forth between her hand and vulva to stimulate his penis and her clitoris.
Tips & Techniques That Add More Stimulation

Press his penis firmly against your clitoris during thrusting for lots more clitoral stimulation.
Apply a little scream cream to your clitoris instead of lube to make it more sensitive during manual stimulation.
Sex Routines This Position Is a Part Of
If you like this pose, you should try enjoying it during one of these sex routines or sex stories, as we like to call them.
New Mattress has lots of deep penetration. It's great for breaking in a new bed or for when you both want some deeply penetrating, bed squeaking sex.