What is the Standing Missionary sex position?
Scroll down for details about getting into this pose and tips and techniques that enhance clitoral, breast, and g-spot stimulation.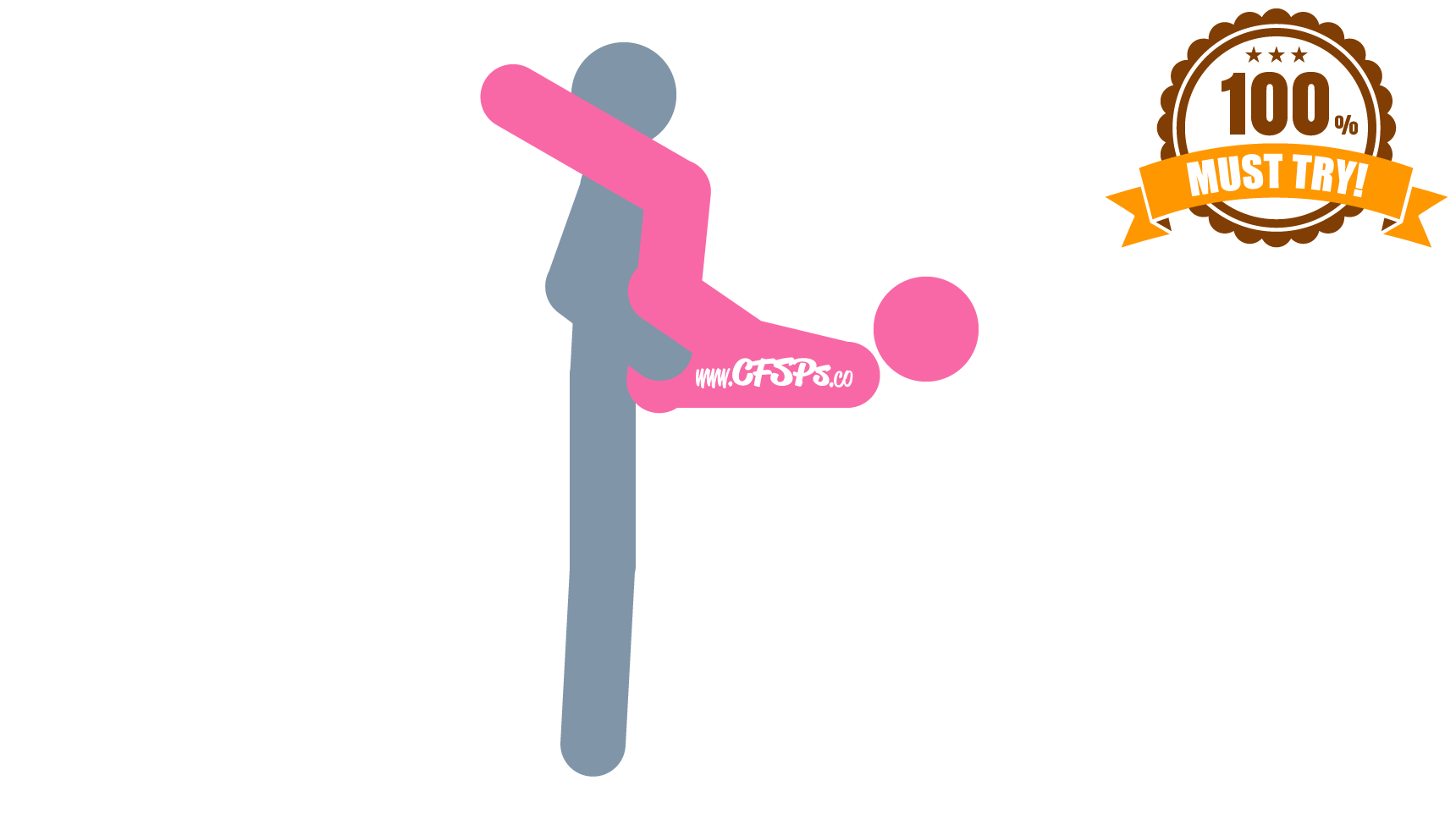 How to Have Sex in the Standing Missionary Position
The wife lies on her back with her butt on the edge of the bed.
She places a pillow under her head, and her husband helps her raise her legs in the air.
The husband stands before her, and she rests her legs on his shoulders.
The husband enters his wife and makes love to her while holding her hips or caressing her breasts.
Cumonhispickle Technique: One of the best-feeling ways a woman can orgasm is while her husband is inside her and completely still. This sex position combined with the cumonhispickle technique works well together.
Have your husband fully insert himself, and then stay still while you or he stimulates your clitoris with fingers or your favorite vibrator until you orgasm.
Tortoise Technique: Standing Missionary is an excellent pose for enjoying the gradual, sensual movements of the Tortoise Intercourse Technique, where you really feel each other and become present during lovemaking.
Why You'll Love the Standing Missionary Sex Position
For Her: This is an all-around excellent sex position you should use regularly. It's very comfortable once you get used to the feeling of being at the edge of the bed. It allows your husband to go deep into your vagina with soft or hard thrusts. Your clitoris is easily accessible by you or your husband to stimulate it with fingers or a vibrator.
For Him: You'll love the view of your wife and her breasts this sex position provides. It also allows you to make love to her as hard, soft, shallow, or deep as you'd like. Her breasts are easily accessible for you to hold or admire while they bounce during sex.
How to Spice up the Standing Missionary Sex Position

Add lots of clitoral stimulation by rubbing your clitoris with your fingers and maybe a little scream cream. You can also press a small vibrator against your clitoris for even more heavenly clitoral stimulation.

Place a pair of nipple suckers/pinchers on your wife's nipples to help stimulate her breasts during sex.

Place a wedge sex pillow under her butt with the high side near you, so it lifts and tilts her pelvis for the perfect angle of penetration for g-spot stimulation.
This position was updated on 2.24.23.