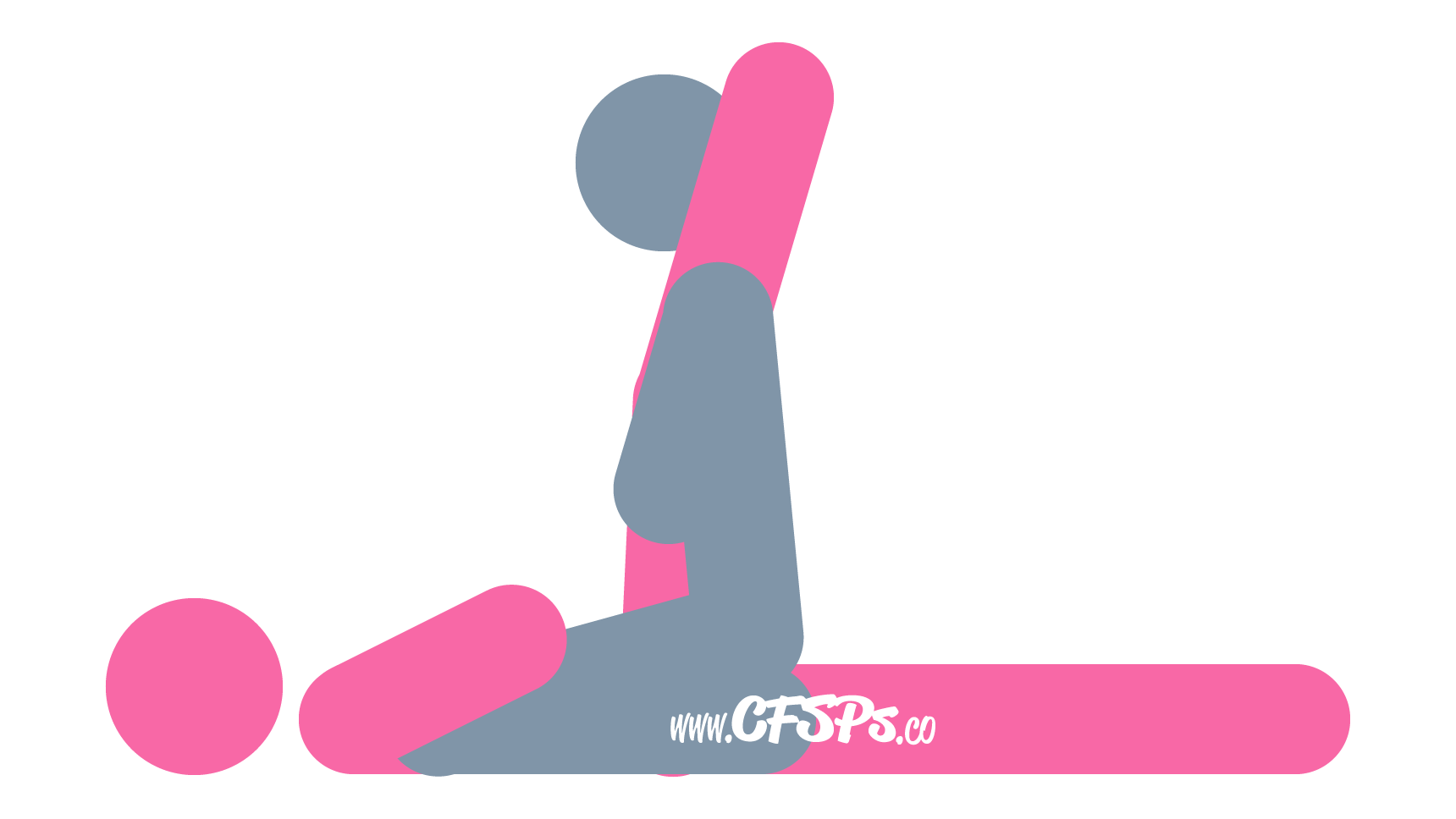 Trusted Sponsor
Deck of Position Cards: A fun way to discover new positions for your lovemaking repertoire!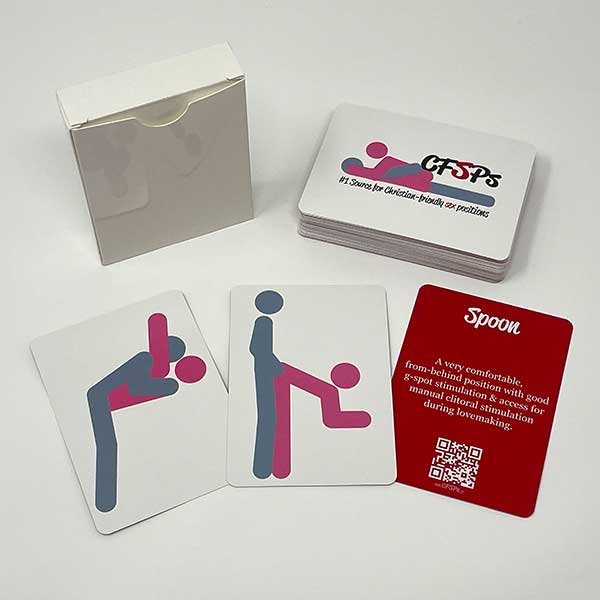 Getting Into the Splitting Bamboo Sex Pose
The wife lies on her back.
She lifts her right leg straight up to the heavens.
Her husband straddles her left thigh with his knees on both sides of her pelvis.
The wife rests her right leg on her husband's shoulder and turns her hips slightly to the left.
Technique
The husband enters his wife and makes love to her. He can hold on to her right thigh for support and help with deep penetration.
Sex Tips for Full-Figured Couples
The Splitting Bamboo Sex Position is pretty good, but some overweight couples might find it difficult to enjoy without using these position adjustments.
Easier Access: First, place a folded, firm pillow under her butt. Next, hold her leg that's pointing up by placing your thumb in her knee pit and letting her bend her knee. This will lift her pelvis to make penetration easier and help her to relax her upper leg during lovemaking.
Recommended Reading: Sex Tips & Techniques for Plus-Size Lovers
Check out all of the best sex positions for overweight people.
Sex Tips & Techniques for More Stimulation