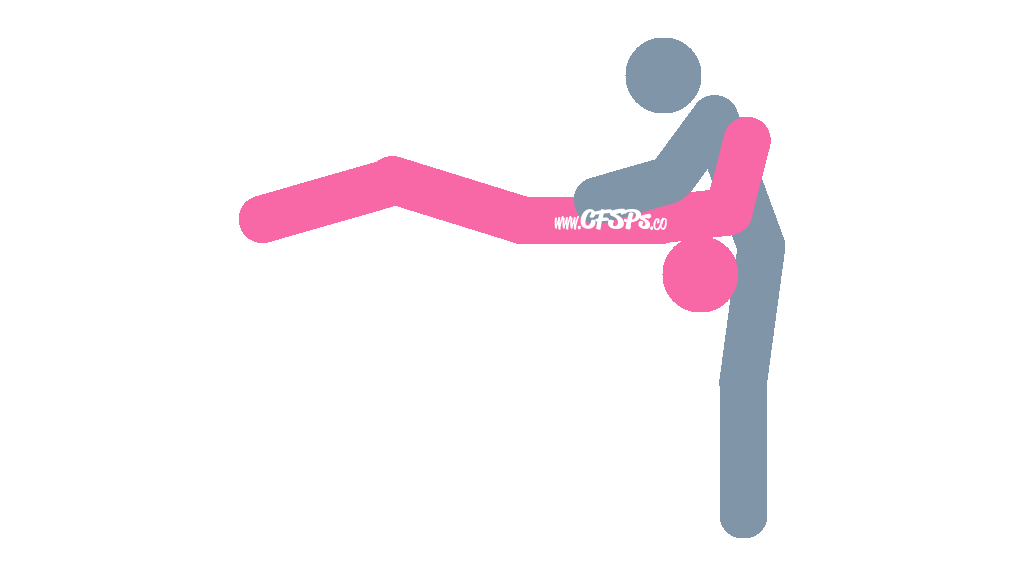 Add to Favorites
Throat Swab is a standing, edge of the bed fellatio oral sex position where the husband controls the stimulation.
Getting Into the Throat Swab Fellatio Position
The wife lies on her back with her head hanging off the edge of the bed.
She brings her head all the way back so that her face is upside down.
Her husband straddles her head and uses his arms to brace himself on the bed.
Technique
The husband enters his wife's mouth and gently thrusts in and out. Be careful not to go to deep. It's a good idea to agree on a signal like tapping on the side of his leg if the wife needs her husband to stop.
Additional Stimulation
We use affiliate links from trusted partners.
Try a vibrator risk-free for 60 days with MarriedDance's Vibrator Pilot Program.
Clitoral Stimulation: Use a vibrator to stimulate your wife while receiving fellatio from her. Apply a dab of tingling gel to your wife's clitoris and manually stimulate her with your fingers while she gives you fellatio.
Nipple & Breast Stimulation: Place a pair of nipple suckers on your wife's nipples for additional breast stimulation while she gives you fellatio.