What is the Thrustastic blowjob position?
Thrustastic is a comfortable blowjob position where the husband controls the stimulation while his wife lies on him.
Scroll down for details about getting into this pose and tips that enhance fellatio.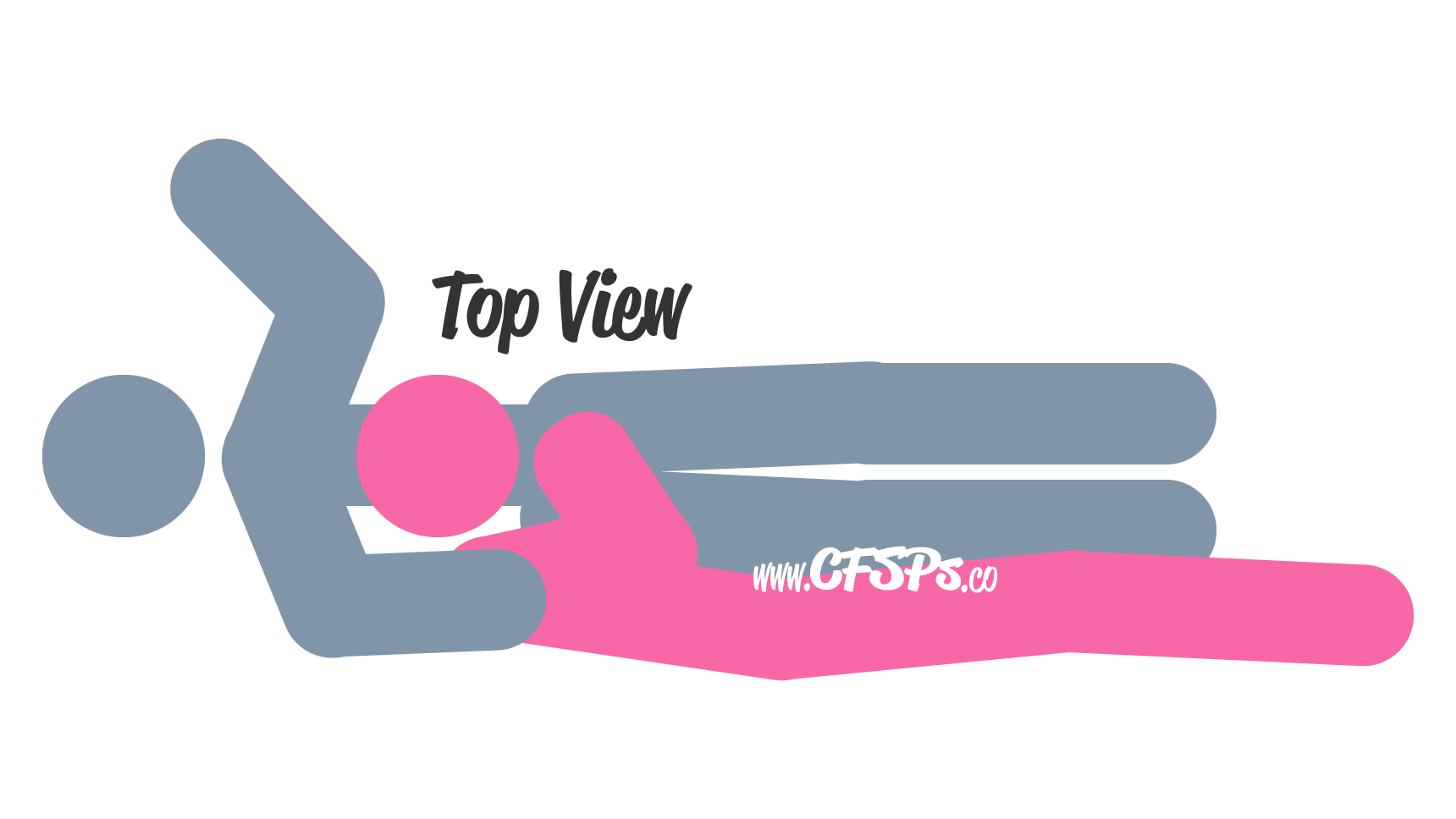 Credit: This position was submitted by Matt.
How to Give a Blowjob in the Thrustastic Position
The husband lies on his back in bed.
The wife lies on her side next to her husband and rests her head on his lower belly.
The wife takes her husband in her mouth while resting her head on his stomach, and then he makes a thrusting motion to move in and out of her mouth. Enhance his blowjob experience by stimulating his testicles with your hand by cupping and holding them or gently scratching them with your nails.
Why You'll Love the Thrustastic Blowjob Position
For Her: This fellatio position is comfortable and doesn't require much effort on your part. It also gives you control of how deep he goes by where you rest your head on his stomach.
For Him: This blowjob position lets you thrust into your wife's mouth while she plays with your balls. It doesn't get much better than that!
How to Spice up the Thrustastic Blowjob Position
This post contains affiliate links to trusted companies. Full Affiliate Link Disclosure
Wrap It Up: Great for blowjob beginners! Ensure unwanted things don't go in your mouth by placing a flavored oral sex condom over him.
Testicle Stimulation: Gently press a vibrator on his testicles between his balls to send him to the moon.

Use your fingers and a little scream cream or vibrator to stimulate your clitoris while giving your man a blowjob. Hey, why should he be having all the fun?