What is the Dragonfly sex position?
This illustration isn't 100% accurate and needs an explanation. Scroll down for details about getting into this pose and tips that enhance clitoral and g-spot stimulation and add nipple and breast stimulation. It's well worth it!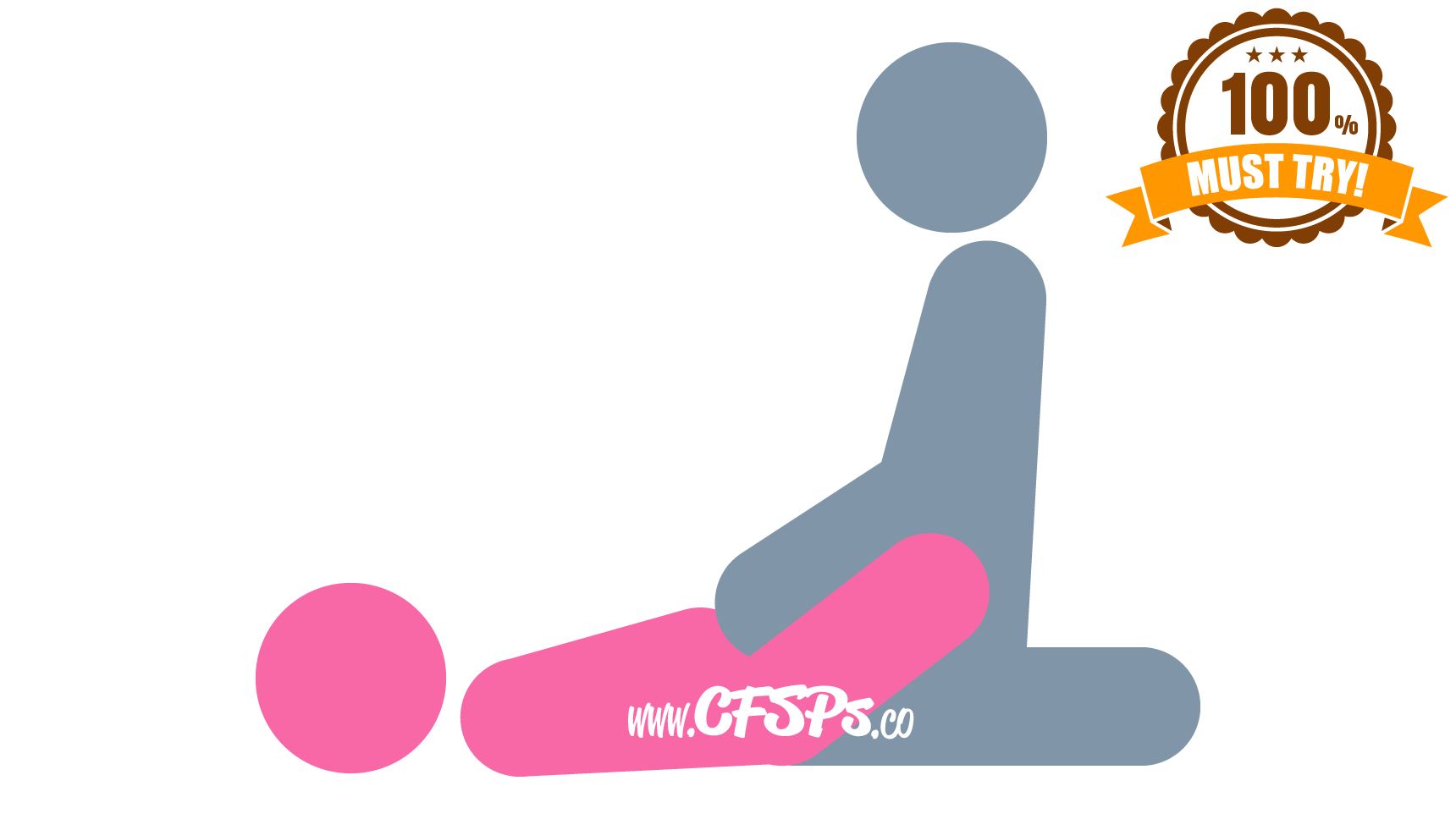 Credit: This position was submitted by our friend, J. Parker, who blogs at Hot, Holy & Humorous.
How to Have Sex in the Dragonfly Position
This post contains affiliate links to trusted companies. Full Affiliate Link Disclosure
The woman lies on her back in bed and brings her knees to her chest.
The man kneels and sits on his feet with his legs open and his knees by her hips.
The wife spreads her legs, bends her knees, and then presses the bottom of her feet against her husband's sides or hips. Her legs will resemble the lotus position.
Sex Tip: Ladies, this position might be more comfortable and feel better if you place a folded pillow or sex wedge under your butt. This will lift your pelvis and allow easier penetration, better g-spot stimulation, and better access for manual clitoral stimulation. It's a win-win!
The husband enters his wife, and either of them can manually stimulate her clitoris with their fingers while making love.
Cumonhispickle Technique: One of the best-feeling ways a woman can orgasm is while her husband is inside her and completely still. This sex position combined with the cumonhispickle technique works well together.
Why You'll Love the Dragonfly Sex Position
For Her: We think Dragonfly is an all-star sex position that has it all! It allows for a full range of shallow to deep penetration and exposes your clitoris for manual stimulation from your or your husband. Try reaching orgasm from clitoral stimulation while your husband's inside you, but not thrusting. WOW!
For Him: This position is excellent for helping you last longer during sex while giving your wife the time of her life with manual clitoral stimulation. The limited ability to thrust helps slow things down for more sensual sex. It also has a great view of her breasts, so you can caress and hold them during lovemaking.
How to Spice up the Dragonfly Sex Position

Rub a drop or two of scream cream on your clitoris to make it more sensitive to touch. You can also use your favorite vibrator to stimulate your clitoris while making love to your husband.

More g-spot stimulation can be created in a few ways. The husband can sit as low as possible to create the angle for his penis to pass firmly over her g-spot during intercourse. This works best if her butt is on a pillow. The wife can tilt her pelvis forward a little to help create the desired angle of penetration. Using a sex pillow will automatically lift and tilt her pelvis to the desired angle.
We highly recommend using the Push G-spot Stimulation Technique using his hand while she stimulates her clitoris with her fingers or a vibrator. This technique simultaneously stimulates her g-spot and clitoris with heavenly sensations.

She can wear a pair of nipple pinchers. The pinchers will gently hold on to her nipples, and the chain will rub across her breasts when they move to create a pleasant sensation.
This position was updated on 2.24.23.