What is the When In Doubt sex position?
Scroll down for details about getting into this pose and tips that enhance g-spot stimulation using deep, satisfying thrusts, and add clitoral or nipple stimulation.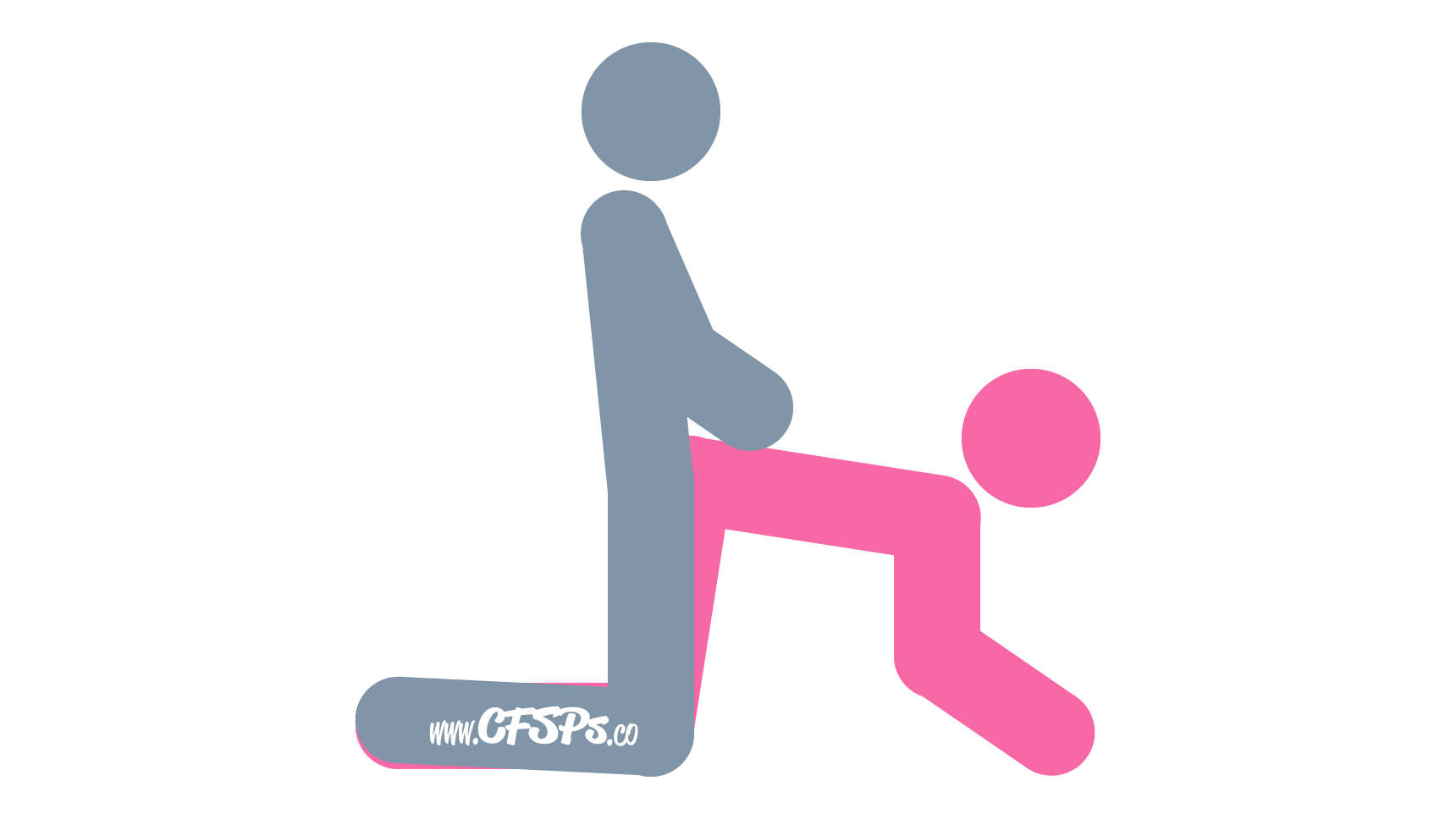 For some women, from-behind positions can be painful because they enable very deep penetration. When In Doubt is a modification of Doggy Style that's more comfortable because it utilizes a slightly different stance that limits penetration depth and creates a tighter fit while you're making whoopee. Relish in its sensational g-spot stimulation and snug fit while in bed or on the floor.
How to Have Sex in the When In Doubt Position
The wife gets on her hands and knees with her legs together.
Her husband kneels behind her with his knees on the outside of her knees.
Tip: Having trouble penetrating your wife while her legs are closed? Try entering your wife while her legs are open and your knees are inside her legs, and then she can close her legs, and your knees can go outside her legs.
Hold on to her waist or shoulders for support, and get it on with powerful rhythmic thrusts. Get into a rhythm that allows you to last as long as you can, and maybe she'll reach orgasm from enough g-spot stimulation.
How to Spice up the When In Doubt Sex Position
This post contains affiliate links to trusted companies. Full Affiliate Link Disclosure

Push back as your husband thrusts to provoke deeper penetration and more powerful thrusts.

Arche your back a little, point your butt out, and tilt your pelvis so that your vulva is closer to your husband. This will allow deeper penetration and better g-spot stimulation. Recommended Reading: How to Increase G-Spot Stimulation

Wrap a love strap around your wife's waist and use it to pull her towards you as you're thrusting into her for powerful thrusts.

Place yourselves so that both of you can look forward in a mirror and watch each other make love. This visual is very stimulating for both men and women!

Use a free hand and use your fingers with a little scream cream or your favorite vibrator to stimulate your clitoris while mating with your husband for lots of additional stimulation.

Wear a pair of nipple suckers for additional breast stimulation.

Once your husband has entered you, squeeze your thighs together to create a tighter fit. This will increase friction and stimulation both of you will enjoy.