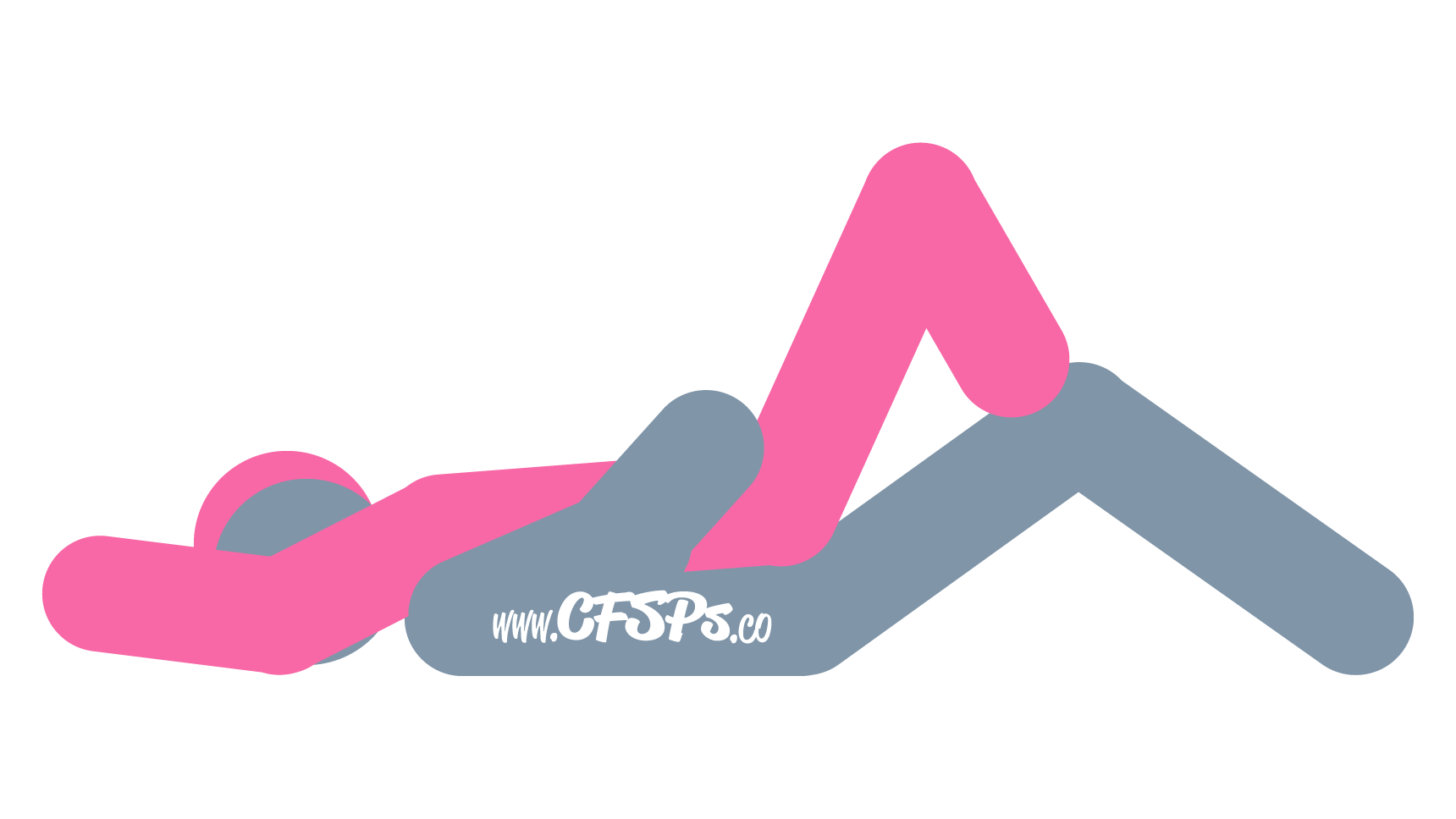 Trusted Sponsor
CFSPs' Deck of Sex Position Cards: A great tool for discovering new positions & adding variety to lovemaking!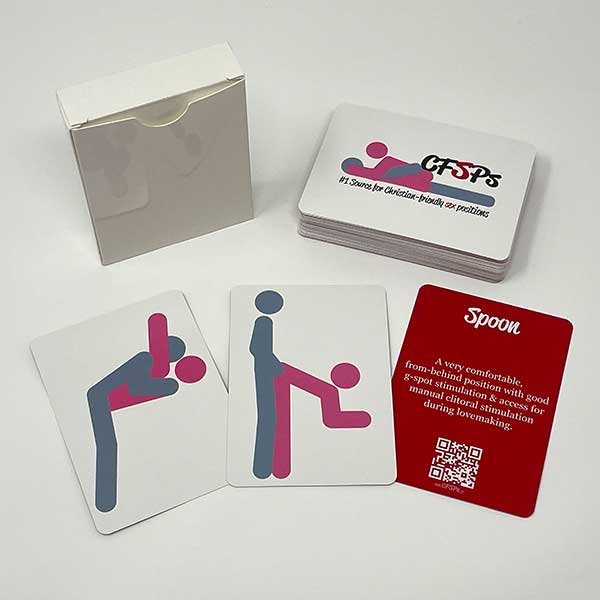 How to Get Into the Bent Spoon Sex Position
The husband lies on his back.
He slightly opens his legs, bends them at the knees, and supports them with his feet on the bed.
His wife lies on top of him with her back on his chest and their heads side by side.
She places her bottom in his lap, bends her knees a little and rests her feet on his knees.
How to Perform the Bent Spoon Sex Position
The husband enters his wife and then makes a rocking motion with his pelvis to have sex from behind. His or her hands are free to use any of the tips and techniques below to stimulate her clitoris or breasts during lovemaking.
Tips & Techniques That Add More Stimulation