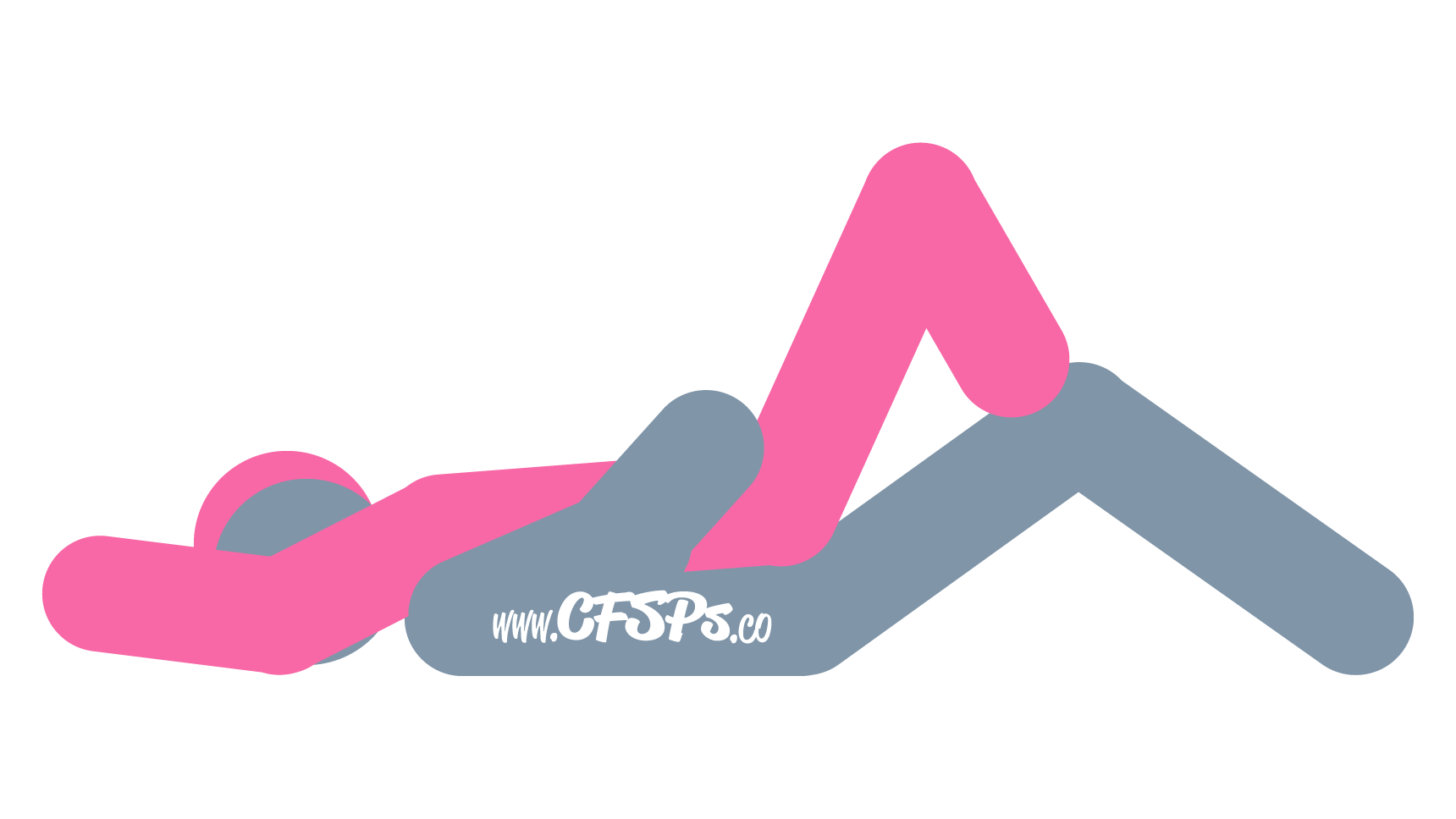 Getting Into the Bent Spoon Sex Pose
The husband lays on his back.
He slightly opens his legs, bends them at the knees, and supports them with his feet on the bed.
His wife lays on top of him with her back on his chest and their heads side by side.
She places her bottom in his lap, bends her knees a little and rests her feet on his knees.
Technique
The husband enters his wife and then makes a rocking motion with his pelvis to make love to her. His or her hands are free to use any of the tips and techniques below to stimulate her clitoris or breasts during lovemaking.
Sex Tips & Techniques for More Stimulation
Save 10% on all sex toys at MarriedDance.com | Christian sex toy store | Nudity-free, secure shopping & fast, discreet shipping. Use coupon: CFSPS to save on vibrators, sex pillows, and many more marital aids that enhance lovemaking.
G-Spot Stimulation: Generate more g-spot stimulation by thrusting up against her stomach when entering her so your penis slides over her g-spot during lovemaking.
Clitoral Stimulation: Press a vibrator or focused clitoral stimulator against your clitoris while making love to your husband to rouse your clitoris into orgasmic paradise. Apply a drop or two of tingling gel or personal lubricant to your wife's clitoris and gently rub her into orgasmic ecstasy. Check out our in-depth guide on Increasing Clitoral Stimulation During Sex!
Breast Stimulation: Place a pair of nipple suckers or vibrators on your wife's nipples to stimulate her breasts and the production of oxytocin which helps her feel close to you and makes it easier to orgasm.