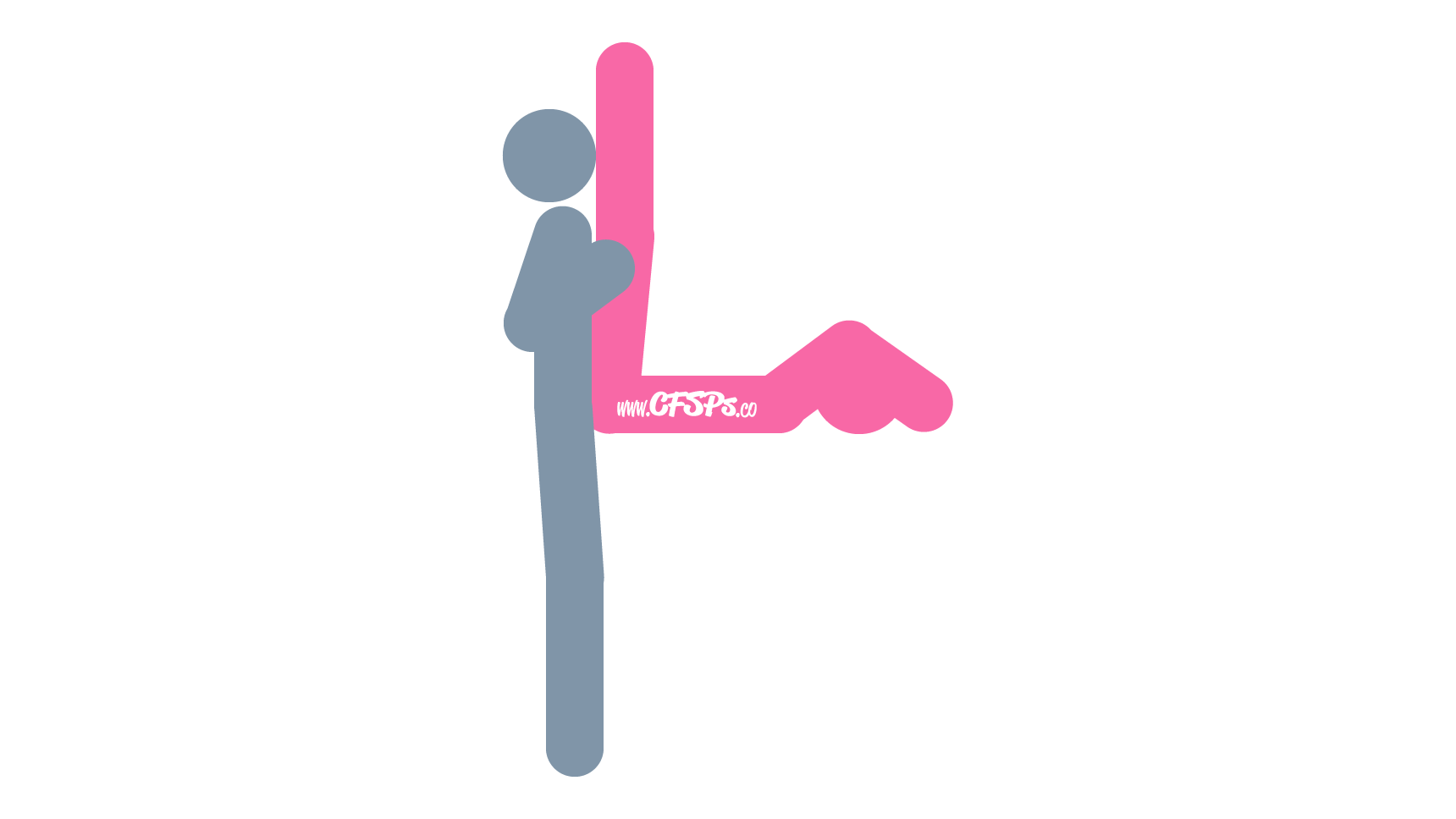 Getting Into the Crossed Keys Sex Pose
The wife lies on the edge of a bed or table. Her legs are straight up and her bottom is on the edge of the bed/table.
The husband stands before her and crosses her legs to create a snug fit.
Technique
The husband enters his wife and makes love to her.
Sex Tips & Techniques for More Stimulation
Save 10% on all sex toys at MarriedDance.com | Christian sex toy store | Nudity-free, secure shopping & fast, discreet shipping. Use coupon: CFSPS to save on vibrators, sex pillows, and many more marital aids that enhance lovemaking.
Clitoral Stimulation: Apply a drop or two of tingling gel to your clitoris and manually stimulate it with your fingers while making love to your husband. Have your husband wear a vibrating ring around the base of his penis so the ring's vibrator stimulates your clitoris as he makes love to you.
Breast Stimulation: Reach around and caress one of your wife's breasts with a free hand and stroke her nipple with your fingers. She can also wear a pair of nipple clamps so they tug on them for extra stimulation, or wear a pair of nipple suckers to stimulate her nipples and make them more sensitive to touch.
Create a Tight Fit: The wife presses her thighs together while making love to her husband to squeeze his penis and increase the stimulation for both spouses.
G-Spot Stimulation: Add g-spot stimulation by taking one or two fingers and bend them to resemble a "J," place them under her vaginal opening, and then pull up on your penis while you're thrusting, so it applies pressure to her g-spot during sex. Extra lube may be required.