What is the Best View sex position?
Scroll down for details about getting into this pose, a tip plus-size couples will love, and techniques that enhance clitoral stimulation and add breast stimulation.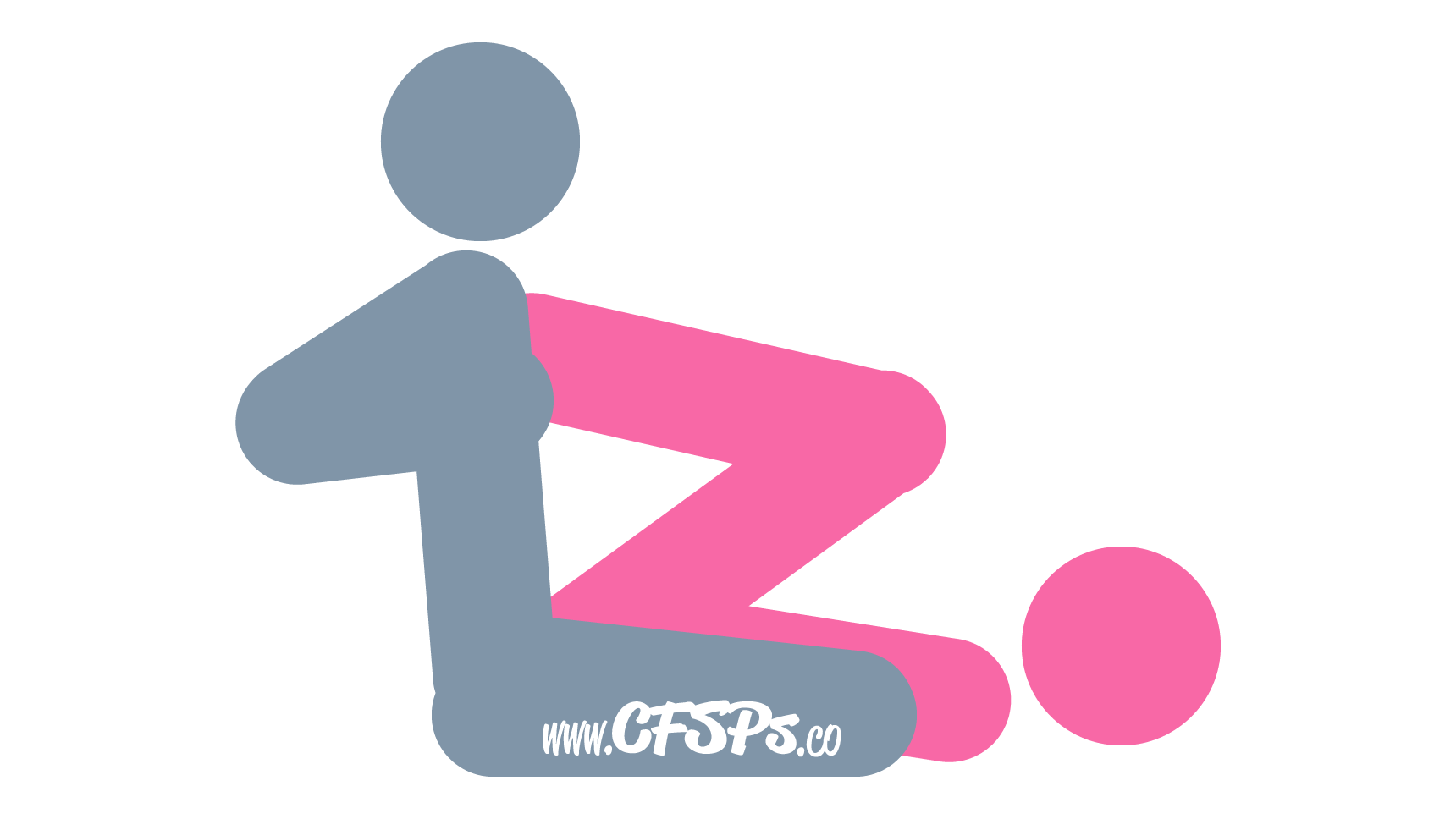 How to Have Sex in the Best View Position
The wife lies on her back with a pillow under her neck and head.
She spreads her legs and brings her knees about halfway up to her chest with her legs bent.
The husband kneels before his wife with his knees near the sides of her bottom.
He holds her knees to support her legs.
The husband enters his wife and then pushes his wife's knees towards her chest to roll her pelvis back a little. He makes love to her while ensuring the angle of her pelvis allows his penis to rub her g-spot. Slip a pillow under her bottom to help support it at an angle that stimulates her g-spot.
Sex Tips for Full-Figured Couples
This post contains affiliate links to trusted companies. Full Affiliate Link Disclosure
Pleasantly plump couples sometimes have a hard time enjoying the Best View Sex Position because it's too difficult to roll her body back comfortably unless you use this simple position modification.
Better Support: Place a Liberator Wedge Sex Pillow with the high side facing him or a folded, firm pillow under her butt to help support her, so you don't have to apply so much pressure to her legs. You might not get as much lift from a wedge, but it will tilt her pelvis to the perfect angle for deep penetration and excellent g-spot stimulation.
Recommended Reading: The Best Sex Positions & Techniques for Plus-Size Couples
Check out the best sex positions for plus-size people.
How to Spice up the Best View Sex Position