Add to Favorites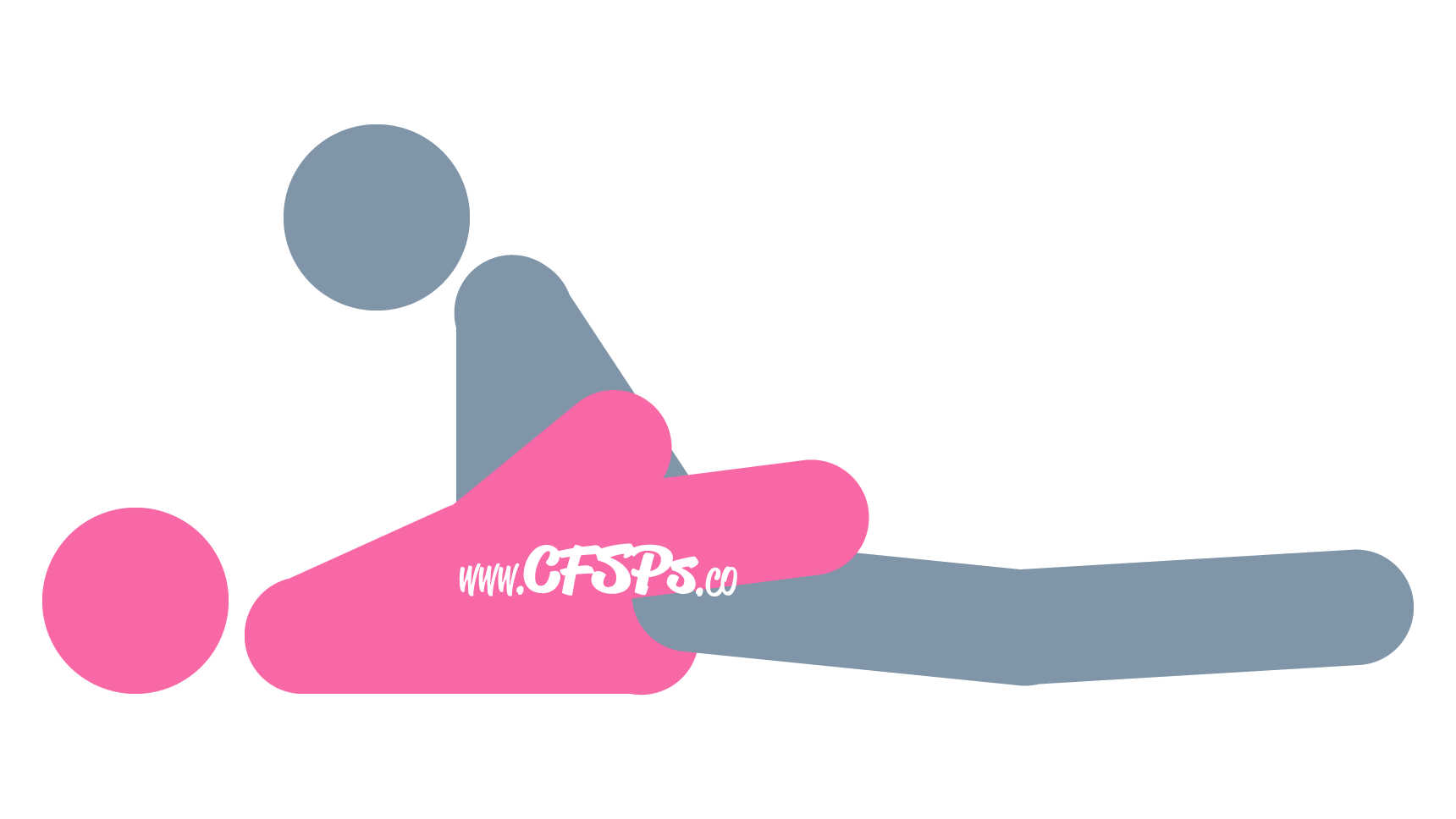 Getting Into the Sandwich Sex Pose
Have your wife lay on her back.
Kneel in front of her.
Open her legs and bring them all the way back until her knees are near the sides of her breasts.
Place your hands on her hamstrings near the underside of her knees, and allow her to bend and relax her lower legs.
Technique
Gently press down on the underside of your wife's knees to roll her pelvis back a little, and then enter her. Use the pressure being applied to her legs to control the angle of penetration as you make love. Apply more pressure to her legs for more g-spot stimulation.
Tips & Techniques for More Stimulation
Save 10% on sex toys & marital aids at MarriedDance.com | Christian sex toy store | Nudity-free, secure shopping & fast, discreet shipping. Use coupon: CFSPS at checkout.
Clitoral Stimulation: Use your fingers and maybe a drop or two of tingling gel, a small vibrator, or focused clitoral stimulator to stimulate your clitoris so you can orgasm with your husband while having sex.
G-Spot Stimulation: Place a wedge sex pillow under your butt with the high side facing away from you to lift and tilt your pelvis to the perfect angle for maximum g-spot stimulation.
Nipple & Breast Stimulation: Wear a pair of nipple vibrators or suckers to stimulate your breasts and encourage the production of oxytocin which helps bring on an orgasm.