What is the Toad sex position?
Scroll down for details about getting into this pose, a tip plus-size couples will love, and techniques that enhance clitoral stimulation.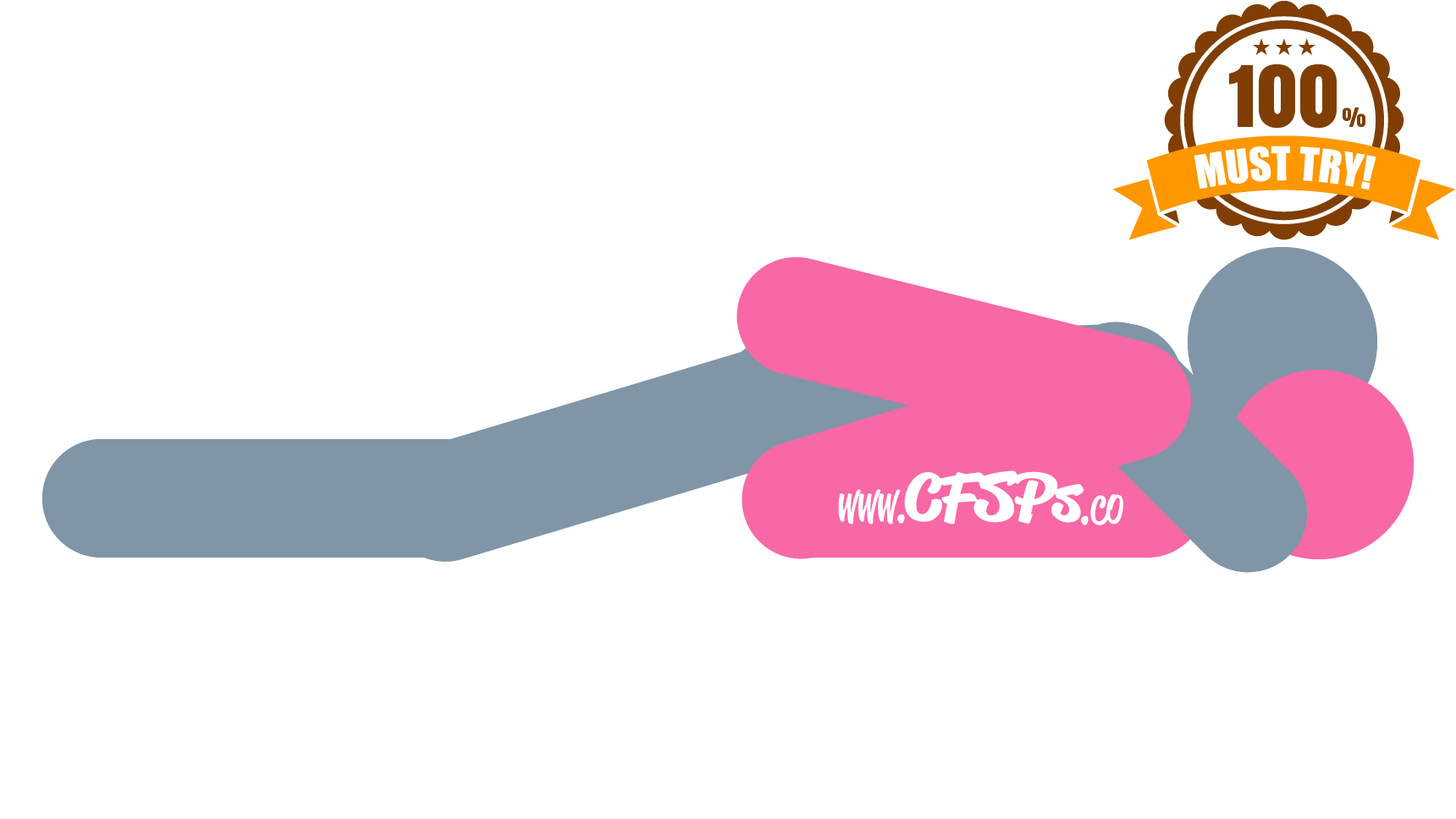 How to Have Sex in the Toad Position
The wife lies on her back with her legs open wide.
Her husband lies on top of her.
She wraps her legs around her husband so that her heels are resting just under his butt cheeks.
He wraps his arms around her neck, and she holds on to his shoulders.
The husband enters his wife and makes love to her. She can tilt her pelvis forward or backward to control the angle of penetration and the amount of clitoral stimulation. The wife can press her heels against her husband's butt and use it as leverage to pull her pelvis up as he's thrusting and help him penetrate as deeply as possible.
Sex Tips for Full-Figured Couples
This post contains affiliate links to trusted companies. Full Affiliate Link Disclosure
The Toad Sex Position is terrific, but some overweight couples have difficulty enjoying it unless they use this simple position modification.
Better Access: Place a Liberator Wedge Sex Pillow with the high side facing his feet or a folded, firm pillow under her butt. This will lift her pelvis and allow gravity to pull her belly back a little so he can penetrate her deeper and stimulate her g-spot more. If you use a wedge, her pelvis will be at the perfect angle for excellent g-spot stimulation and deep penetration.
Recommended Reading: Sex Tips & Techniques for Plus-Size Lovers
Check out all of the best sex positions for overweight people.
Enhance Pleasure of the Toad Sex Position

Wear a vibrating ring on the base of your penis while making love to your wife so the ring's vibrator can stimulate her clitoris while you ride her into orgasmic bliss. Rub a drop or two of scream cream on your wife's clitoris for additional stimulation during lovemaking.
Highly Recommended: Use the Push G-spot Stimulation Technique with a rolled towel or small pillow for outstanding g-spot stimulation.