Scroll down for details about getting into this pose and tips that enhance clitoral and g-spot stimulation and add breast stimulation.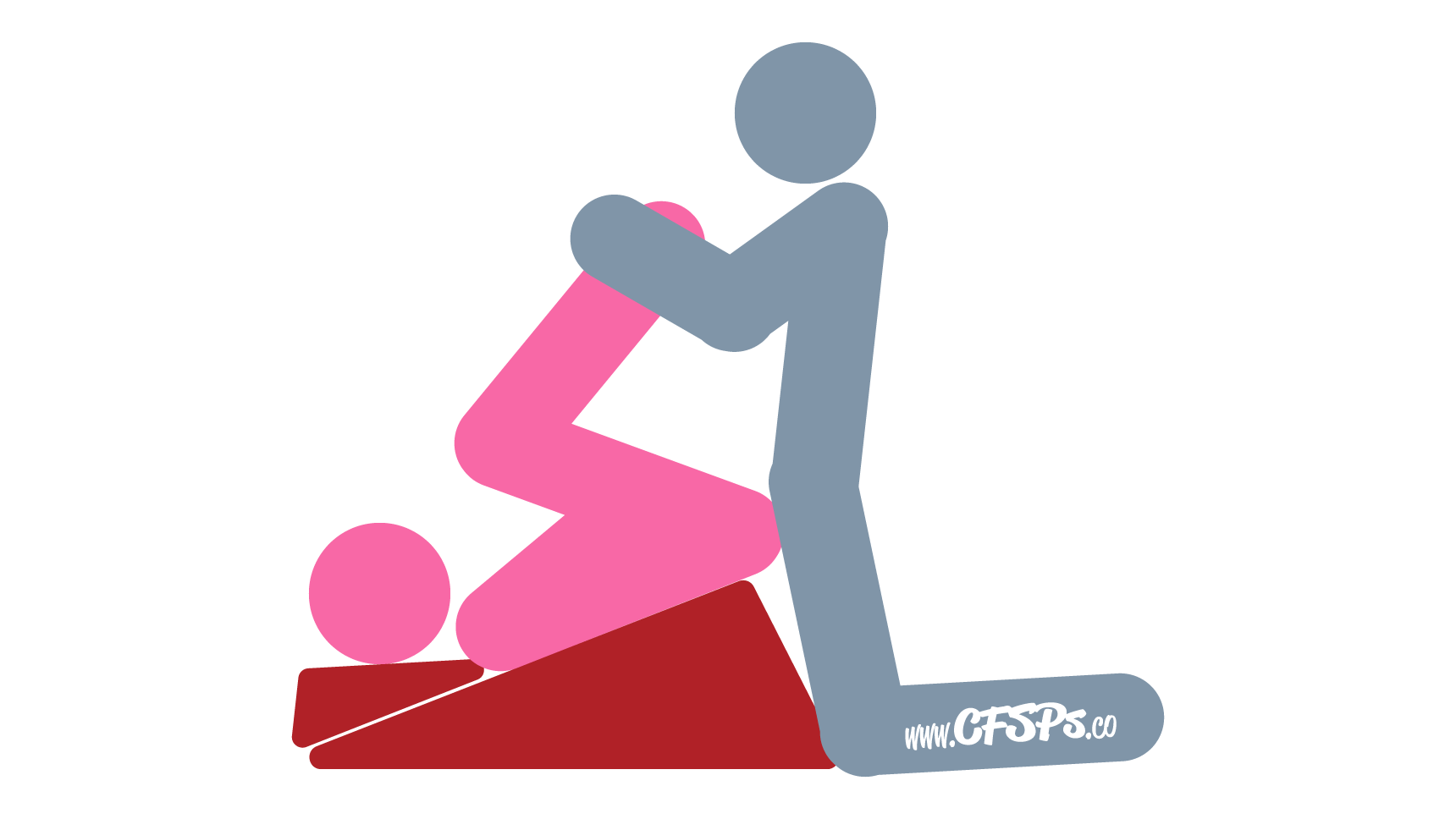 How to Have Sex in the Plow 2 Position
This post contains affiliate links to trusted companies. Full Affiliate Link Disclosure
Arrange the Liberator Wedge Ramp Sex Pillow Combo so that the tall part of the wedge rests on the low part of the ramp.
The wife lies on her back on the wedge ramp combo with her head resting on the wedge and her bottom on the tall side of the ramp.
Her knees are near her chest.
The husband squats or kneels at the edge of the ramp and holds on to her legs.
The husband enters his wife and makes love to her.
Sex Tips & Techniques for More Stimulation
G-Spot Stimulation: Make a "J" with one or two fingers and pull up at the base of your penis to apply pressure on your wife's g-spot while having sex. Recommended Reading: How to Increase G-Spot Stimulation During Sex
Clitoral Stimulation: Use the fantastic stimulation from a pressure wave clitoral stimulator to bring your wife to orgasm while making love. Either you or your spouse can use a vibrator to stimulate her clitoris while making love for additional pleasure. Apply a dab of scream cream to your clitoris, and you or your husband manually stimulate it with your fingers for extra fun. Check out our in-depth guide on Increasing Clitoral Stimulation During Sex!
Nipple & Breast Stimulation: Wear a pair of nipple suckers while making love to your husband for extra breast stimulation.