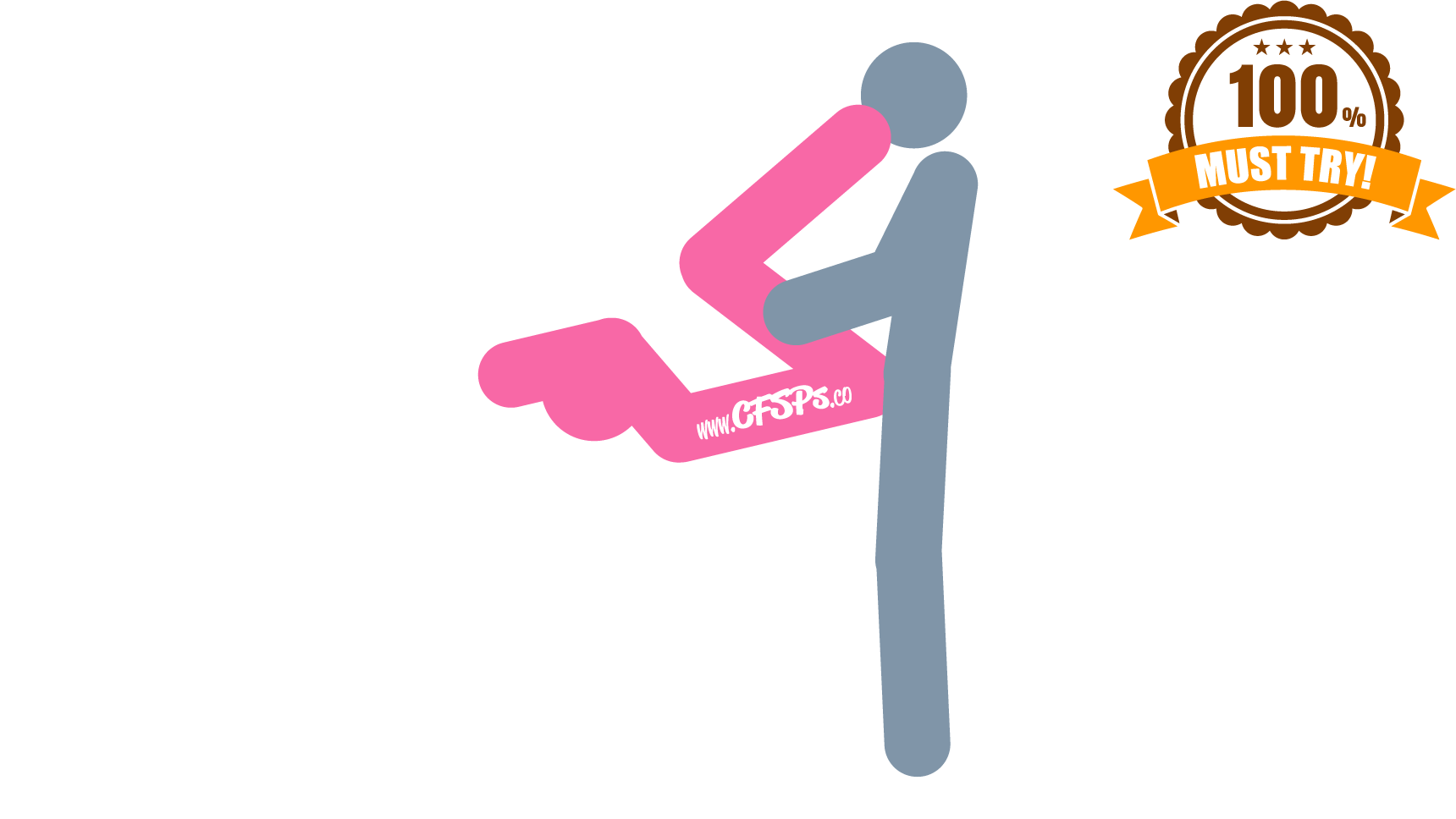 How to Get Into the Armrest Yes! Sex Position
The wife sits on one of the chair's armrests and then lies back so that her upper body is resting on the cushion and her head is on the cushion or the other armrest.
She brings her knees up almost to her chest and then spreads her legs wide.
The husband stands before his wife and places his hands in her knee pits to support her legs.
How to Perform the Armrest Yes! Sex Position
The husband enters his wife and makes love to her. There's so much you can do with this amazing sex position. Check out the tips and techniques below!
Tips & Techniques That Add More Stimulation
Clitoral Stimulation: The wife or her husband can use their fingers with a little scream cream or a vibrator for orgasm-inducing stimulation. Check out our in-depth guide on Increasing Clitoral Stimulation During Sex!
G-Spot Stimulation: The husband can squat down a little so that the angle of penetration causes his penis to press against her g-spot during sex. She can help increase g-spot stimulation during intercourse by curving her back a little and rolling her pelvis towards herself. Recommended Reading: How to Increase G-Spot Stimulation During Sex
Breast and Nipple Stimulation: The husband can use a free hand to caress his wife's breasts during sex or she can wear a pair of nipple pinchers so they gently tug on her nipples and stimulate her breasts.